Sailing yacht & motorboat engineering
INITIAL SITUATION
Handling & Engineering Project for Sailing Yacht & Motorboat Manufacturers. Airpes designed, manufactured and supplied a new handling system to rotate the main body of yachts.
Initial situation description
Safe in the air rotation and handling of main bodies of the yachts with two overhead cranes was extremely difficult due to lack of appropriate tools and lifting equipment.
Need to solve
To develop a reliable system that ensures the exact weight of the processed scrap.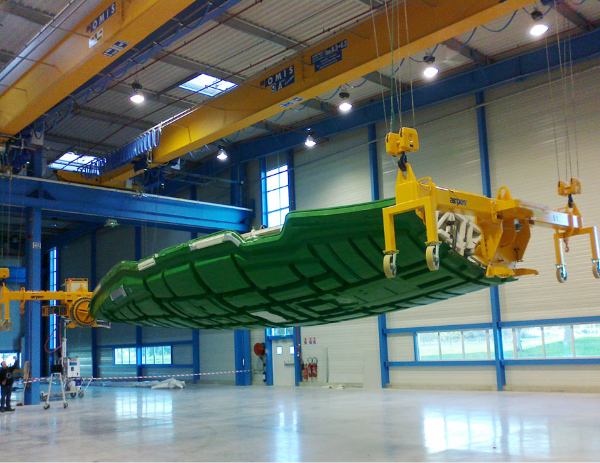 AIRPES SOLUTION
Airpes, since its beginning, has been supplying handling and weighing equipment to the Acerinox Group.
For this particularly project we supplied:
• 4 Coil Tongs 40t SWL
• 2 Sheet metal tongs with motorized tong arms which are adjustable in longitudinal and transverse direction.
• 2 Weighing and motorized hook blocks.
Airpes' technical team visited the Bahru Stainless factory in Malaysia to verify and validate the machines provided.
RESULTS
GOALS ACHIEVED
The equipment works safe, according to the standars of quality and service that Bahru Stainless expected.




LATEST POSTS ON THE BLOG
Discover our brand new developments, events, get posted of our activity.