Hot bar manipulator for German company ISM
INITIAL SITUATION
Our friend and customer ISM GmbH contacted us in order to tell us that they needed a Bar manipulator for hot bars up to 450º and up to SWL 31t.
Initial situation description
Our customer had already designed and manufactured an automatic vertical crane so they required a Bar manipulator for us to design.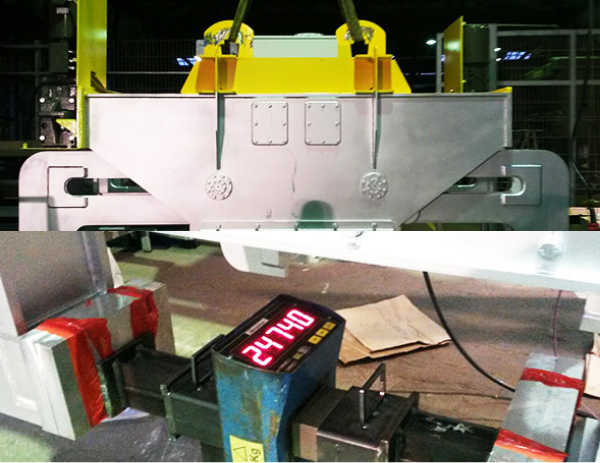 AIRPES SOLUTION
Airpes designed and manufactured one Bar manipulator for hot temperature SWL 31t.
The manipulator designed, manufactured and delivered is able to grab and lift different sizes of bars according the instructions given by the crane and the set is ready to do the movements in less than 2 minutes according final customer specifications.
The unit is pre-installed in Germany and now is on its final destination China.
RESULTS
GOALS ACHIEVED
The manipulator is completely automatic with absolute encoders, that give the expected accuracy. The results were successful and the customer's satisfaction increased.
LATEST POSTS ON THE BLOG
Discover our brand new developments, events, get posted of our activity.