Handling & weighing equipment for Bahru Stainless
INITIAL SITUATION
Bahru Stainless is part of the Acerinox Group and a leader in the Annealing and pickling lines for hot and cold rolled coils.
Involved in a large project since 2008, it has at last been build an integrated stainless steel factory with a melting capacity of 1 million Mt and a cold rolling capacity of 600,000 Mt.
Regarding this increase in the production, Bahru Stainless has demanded some handling equipment.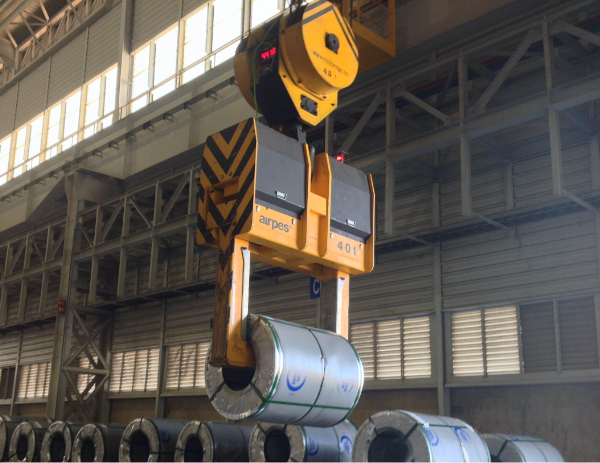 AIRPES SOLUTION
Airpes, since its beginning, has been supplying handling and weighing equipment to the Acerinox Group.
For this particularly project we supplied:
4 Coil Tongs 40t SWL

2 Sheet metal tongs with motorized tong arms which are adjustable in longitudinal and transverse direction.

2 Weighing and motorized hook blocks.
Airpes' technical team visited the Bahru Stainless factory in Malaysia to verify and validate the machines provided.
RESULTS
GOALS ACHIEVED
The equipment works safe, according to the standars of quality and service that Bahru Stainless expected.


LATEST POSTS ON THE BLOG
Discover our brand new developments, events, get posted of our activity.