60t coil car transfer for Metal Centre
INITIAL SITUATION
Design, manufacturing, testing of a coil transfer car, speed programmable.
Initial situation description
The situation of the coil transfer system between different places of the factory was ineffective and unsafe so the customer needed a solution.
Need to solve
To transfer coil around entire factory regarding two specific issues: 4% ramps and train rails in some places.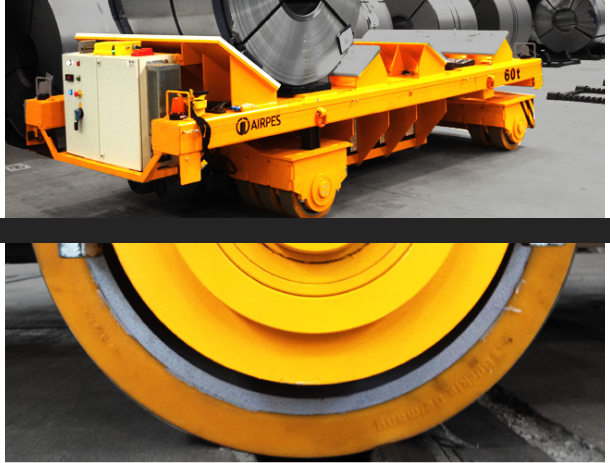 AIRPES SOLUTION
With the customer's need in mind we designed, manufactured and tested a coil transfer car, speed programmable, able to transport 2 coils SWL 60t operated by radio control (Joystick), and with a security system to avoid any coil displacement.
RESULTS
GOALS ACHIEVED
Customer expectations surpassed.
Time of operations: Reduced more than 60%.
Safety regulations: Accomplished
LATEST POSTS ON THE BLOG
Discover our brand new developments, events, get posted of our activity.