We design and manufacture tailor-made solutions for singular lifting and transportation tasks of the wind energy industry. We also deliver and maintain the equipment. We develop each of our projects to meet the specific needs of our clients.
Airpes solutions cover all stages of an offshore or onshore wind energy project, from initial specifications to training on-site.
We have been working in the wind industry since 2003. We develop each project with the same dedication and methodology. There is just one difference between projects: the number of qualified people involved along the time.
That philosophy lets us reduce the cost of every project without decreasing quality.
Airpes' objective is to achieve a complete integration of all activities related to manufacturing equipment. That is how we reduce development time and increase the performance and reliability of our solutions for the wind energy industry.
FILL OUT THE FORM AND WE'LL GET BACK SOON!
REQUEST A QUOTE
wind industry solution deployment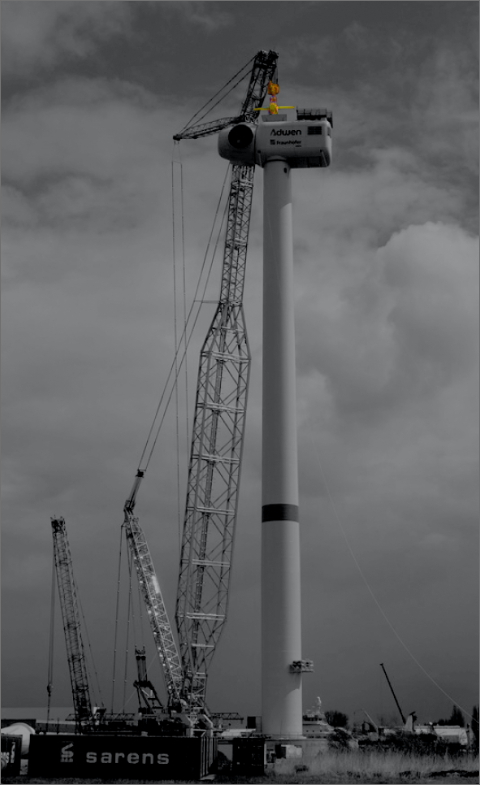 SPECIFICATIONS
Definition of the device specs. Airpes technical staff collaborate with customers in the determination of specifications for the wind energy solutions.
MODELLING
After design approval, more detailed manufacturing drawings are carried out (also called 2D models). Those drawings include the necessary information to manufacture and assembly the wind energy equipment.
Delivery
Delivery and commissioning. Airpes assists the customer with the installation and training and tests the wind energy equipment in actual conditions.

DESIGN
Development of the conceptual design (also called 3D model). We take performance, safety, manufacturing and assembly, testing, installation into account. We work with CAE Software: Catia, Solidworks, LabView, Ansys.
manufacturing
We manufacture and assemble wind energy solutions. Checkpoints are disposed of along the process to assure the quality of the final product. We perform tests accordingly to requirements at Airpes facilities to verify the final product.
LATEST POSTS ON THE BLOG
Discover our brand new developments, events, get posted of our activity.