Rotation of a 175t Generator with Rotator Lifting beams
INITIAL SITUATION
A major multinational company needs to rotate a 175 T. generator. This generator must be flipped and inserted into a test bench in its axis position.
The client has two 100 t. cranes.It's a complex rotating operation in which the generator must be turned and grounded with full safety. Airpes designs a solution for the client.
Need to solve
To transfer coil around entire factory regarding two specific issues: 4% ramps and train rails in some places.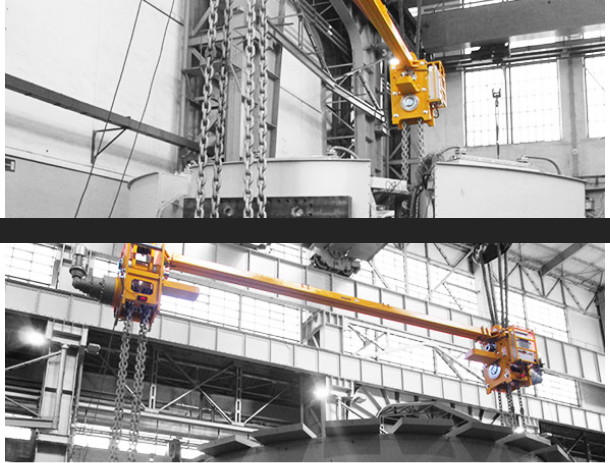 AIRPES SOLUTION
With the customer's need in mind we designed, manufactured and tested a coil transfer car, speed programmable, able to transport 2 coils SWL 60t operated by radio control (Joystick), and with a security system to avoid any coil displacement.
RESULTS
GOALS ACHIEVED
The elevation, handling and rotation of the generator with the lifting beams proceeds correctly with no issues.
The results are optimal, with no incidents and full satisfaction from the plant workers, for its simplicity, maneuverability and security provided by the system.
LATEST POSTS ON THE BLOG
Discover our brand new developments, events, get posted of our activity.