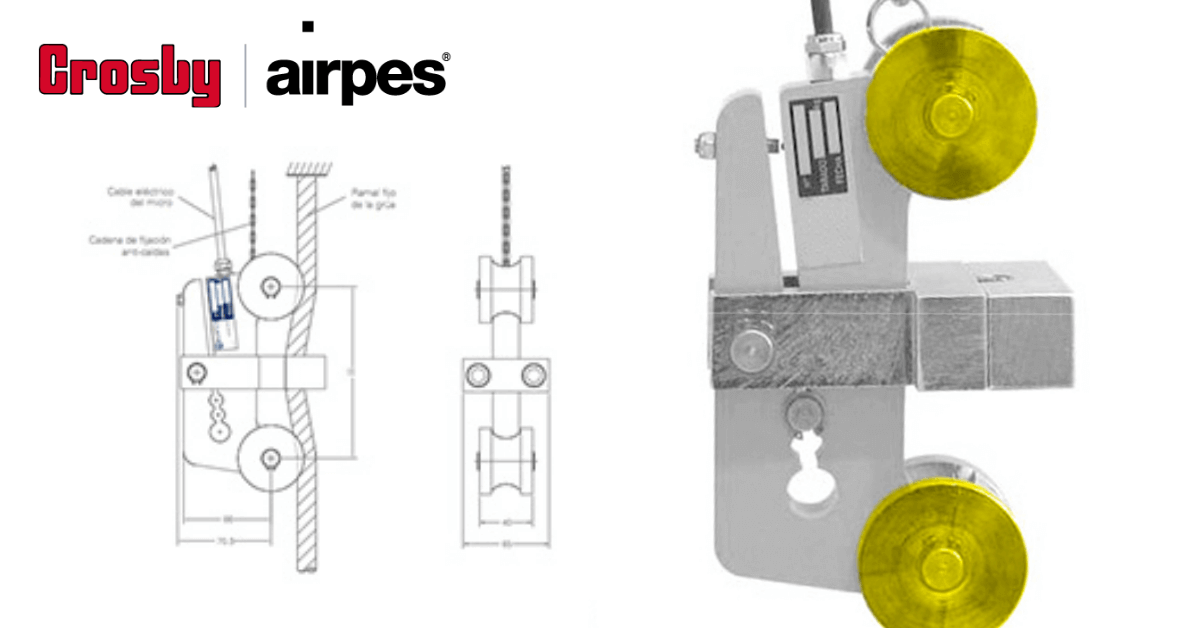 Mechanical load limiters control the overload in elevation devices like cranes, overhead cranes, hoists, elevators, etc.
At Crosby Airpes, we design them for safer lifting and weighing operations. We want to introduce you to our types of mechanical load limiters, a key element of our weighing section.
What is a mechanical load limiter?
A mechanical load limiter is a monitoring and overload protection system, a device that controls and protects overloading machines under operation.
Mechanical limiters are a safe and economical way to control lifting and handling equipment and overload. They are vital elements in weighing, as mechanical limiters avoid possible problems or accidents.
It is essential to have specific mechanical limiters to follow the regulations and ensure a well-done job.
Types of load limiters
There are two types of load limiters:
Mechanical Limiters
Mechanical load limiters are connected to the crane via the hoist. They can work in many forms. For example, if the load exposes the wire to an overload, a spring will collapse and remove the pressure on a button that activates and stops the hoist.
Electronic Limiters
Electronic limiters work like mechanical load limiters and record data concerning the various lifting and weighing systems. They gather information from different elements of the elevation process.
It is delivered at the desired tare to facilitate the mounting of the technical services. It controls the overload in elevation devices and works in temperatures from -30ºC to +60ºC. It has Ip67 protection, which means it is ready to work outside. And it has a +/-1% precision.
For more detail, check out the ALM/M-100 technical documentation.
This limiter works like the previous one, facilitating the mounting of the technical services, but it's specially designed to be used in explosive areas.
If you want to know further details about standards and certifications, check out the ALM/M-100EX technical documentation.
Crosby Airpes offers you mechanical load limiters for safer lifting operations
If your company needs to lift or move big loads with complete safety, do not hesitate to use our mechanical load limiters.