In Airpes we have extensive experience in the manufacture of components for industrial weighing. In our website you can find everything you need to turn your crane into a high-precision industrial scale.
Airpes has extensive experience in the manufacture of digital crane scales. We have digital industrial scales that can be adapted to any type of crane. All our products are manufactured under the strictest safety and quality standards set by the European Union.
All of our design and manufacturing processes are ISO 9001:2000 certified by the renowned German institute TÜV.
Airpes weighing hooks are designed to be suspended from the hook of any type of crane: bridge cranes, gantry cranes, JiB's… This type of electronic industrial scales are perfect to control the entry and exit of product, so they are the perfect complement for any industrial warehouse. With this type of crane you will have a perfect control of all the stock you have.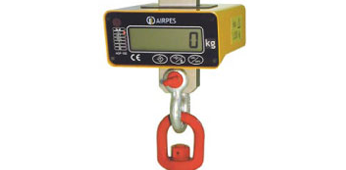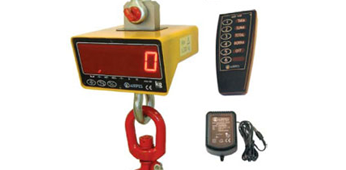 Weighing hook blocks are the perfect element for automatically carrying out two tasks at the same time.
A lifting and weighing hook block will allow us to lift any type of load with a hook at the same time as we are weighing it.
With a weighing block two tasks are carried out at the same time: a load is lifted and transported at the same time as it is weighed. In addition, as the block itself performs the weighing, we save the need to install an additional scale and we do not lose height from the ceiling (headroom) with our crane. Our ATP-100 weighing block can be installed on any type of crane. A backlit LED or LCD panel indicates the weight in a precise way, besides being able to control almost all the functions remotely with a remote control system.
Our lifting block ATP-100 can be scaled to perform weighing ranging from 2,000 to 250,000 kg.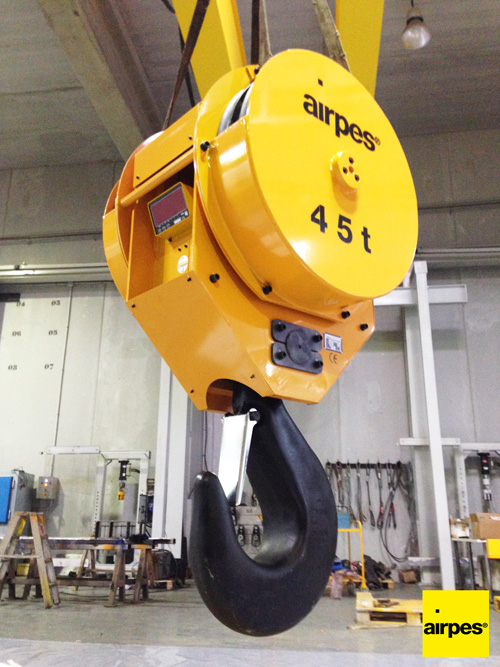 As in the case of weighing block, a weighing pallet truck allows two tasks to be performed automatically at the same time: transporting a material from one place to another at the same time as the material is weighed. With a weighing pallet truck you gain time and efficiency in any logistics warehouse, in addition to reducing the risks in the workplace as it is not necessary to transport the loads to an industrial scale to proceed with weighing.