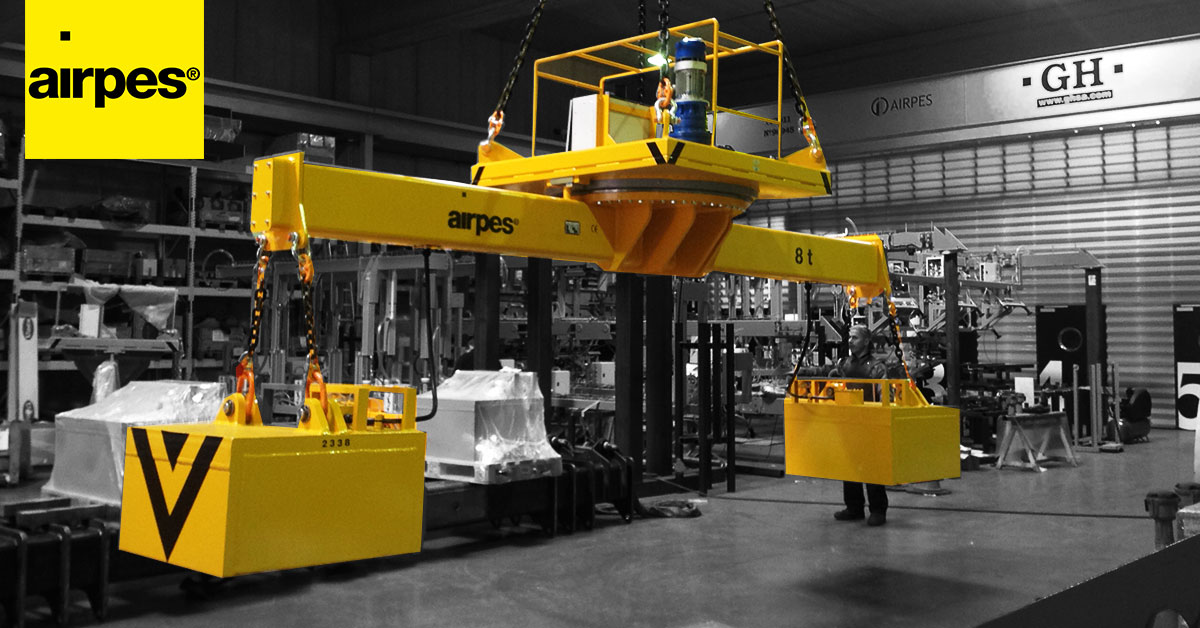 Lifting beams are designed to provide two or more points from the hook of the crane to lift and move loads. Is also a key element once you know the type of load you want to handle.
At Airpes we are experts in supply of all kind of beams from the most simple to the most complex ones, from 1,5t up to 490t, designed and manufactured for any kind of load and adapting them to the needs of the customer.
Today we bring you 6 safety tips to make sure that your lifting beam is working fine and that you and your company work in a safe environment.
6 tips for a safe lifting beam handling
Choose the right type of lifting beam
First of all, before you choose the type of lifting beam that you need, you have to be sure about your project's real needs. You may need to provide multiple lifting points, handle out of balance loads or allow special load attachments.
At Airpes we design many types of lifting beams and we can adapt their design to your company's needs. We listen to our customers and create an on demand lifting beam that completely fits your needs.
We design the following lifting beams:
Moveable centre of gravity lifting beams
Hydraulic powered lifting beams
Lifting beams with levelling system
Motorized rotating lifting beams
Make sure that your load is stable
When the attachment points on the load are located above the center of gravity, the load will be stable for sure. In case the lifting beam is connected to the load by slings, you will need to take care about the load, making it stable.
Always keep in mind safe use instructions
Don't forget about the basics of safety. Check our 10 tips for a safe handling and weighing including qualified operators, the best environment possible or the pre-operational inspection.
Test your lifting beam
Before you can put it to work, there's nothing like a test in a safe environment. If you already have a lifting beam that you need to check, contact us and you can test it on our own test bench.
Store and handle the lifting beam correctly
Storage is very important, since the way you keep your lifting equipment define how will they perform in the future. Make sure you do it correctly, so anytime you need to use it, it works fine.
You may be interested in: 10 safety precautions when using lifting equipment
Keep a regular maintenance of the lifting beam
There are no big requirements for the maintenance of lifting beams, but it is important to inspect it regularly to avoid any performance issues.