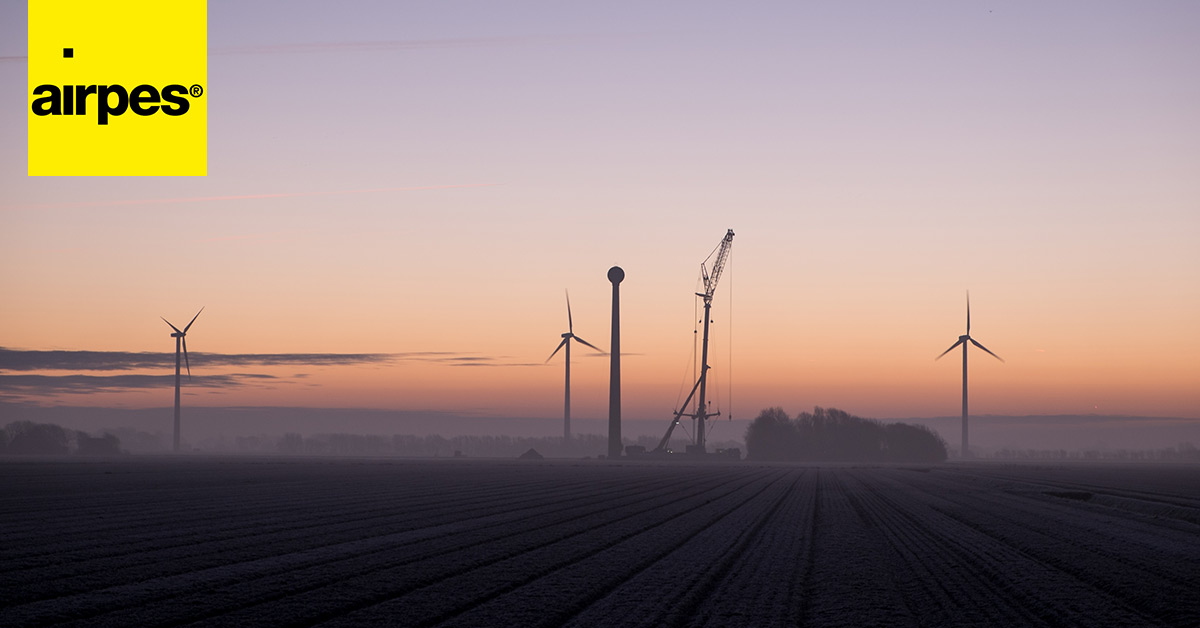 According to the Global Wind Energy Council (GWEC) 2019 was a historyc year for eolic energy. 60.4 GW of new capacity was installed worldwide, the second highest figure in history, amounting to 19% year-on-year growth.
China, USA, UK, India and Spain remain the largest producers. Together they represent 73% of the total 651 GW of wind power capacity worldwide and accounted for 70% of new capacity in 2019.
In addition, 2019 was a record year for offshore wind energy, with 6.1 GW of potency installed, which represents 10% of total wind power installed worldwide.
Onshore wind energy and offshore wind energy present similarities and differences. Their share of total energy production is steadily rising and at Airpes we have been helping to build wind farms, both on land and at sea, for over 15 years. Below we analyze the challenges involved in working in each environment.
Onshore and offshore wind energy: growing markets
Did you know that the average power produced by an onshore wind turbine is between 6 and 7 MW, while offshore wind turbines can reach 10 MW?
This is due to the different characteristics of the environment in which the wind farms are located. The offshore wind's speed is higher as there are no natural barriers to stop it, which allows the wind turbines to be bigger.
Still, the main difference between onshore and offshore energy is their uneven market penetration. In total, there are 650 GW of wind energy installed worldwide: 90% onshore and 10% offshore.
Both markets are increasing every year, which makes working on new projects possible, both offshore and onshore. What challenges do we face at Airpes when working on each one?
Offshore wind farms: the challenge of working at sea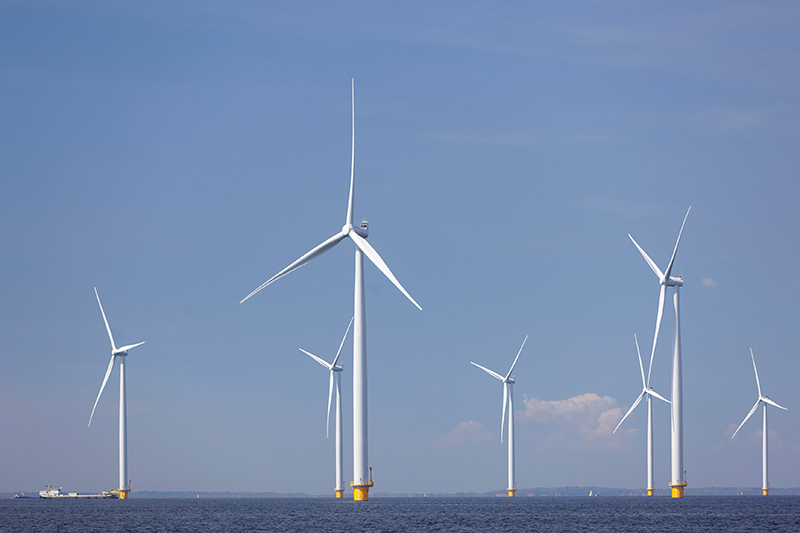 Offshore wind farms are mega-structures that are built at an average distance of 41 kilometres from the coast and that settle at an average depth of 27.5 metres (source: WindEurope).
This means several engineering challenges: How are the parts of the wind turbine transported to the wind farm? How is the nacelle placed on the tower? And how are the blades assembled?
Having the right lifting equipment is important for the success of the project. For example, one of the biggest challenges we face is placing the necelle on the tower. Weather conditions at sea can be complicated: waves, wind, etc. That is why precision is vital.
Onshore wind farms: the challenge of facing gravity
Onshore wind farms don't have to face the waves, but they account for 90% of the world's wind energy production. That is why their equipment's maintenance is vitally important.
Setting up an onshore wind farm presents many challenges. Some of the most important are:
Adapting the construction to the orography
Having the equipment always ready.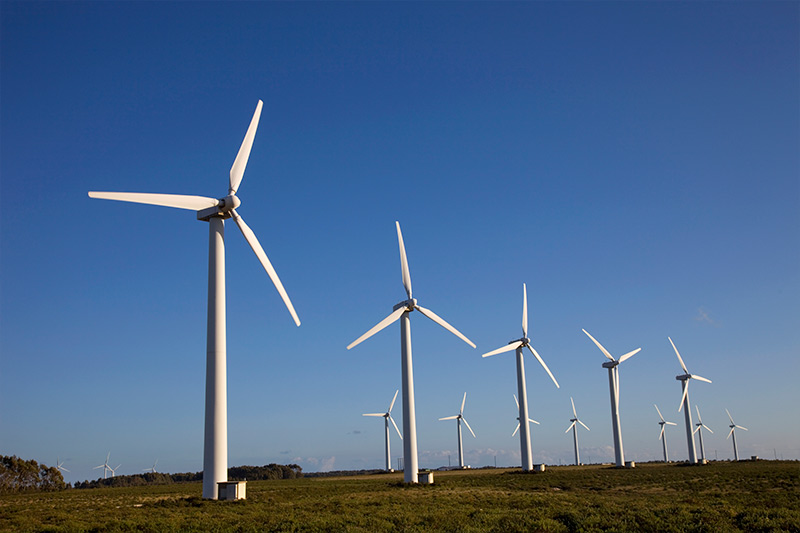 For example, it isn't profitable to assemble a crane every time the blade of a nacelle has to be changed. For this reason, at Airpes we designed a system that allows the blades to be replaced without a crane: Airpes' Craneless Wind Turbine Rotor Blade Exchange System.
Airpes: your partner in wind energy projects
Setting up a wind farm is not an easy task, both onshore or offshore, but with the right travel companions, it can be made easier.
Since 2003, Airpes has specialized in lifting solutions for the wind industry. Each client has specific needs: the geographical location of the wind farm, the characteristics of the equipment, etc. that make each project different. This has led us, for example, to develop different ways of assembling the blades of wind turbines.
At Airpes we have extensive experience in the engineering of lifting systems and are prepared to help your company in the wind energy sector. Get in touch with us and let us know what we can help you with.