Two solutions designed by Airpes for assembling a Wind Turbine
In Airpes we are specialized in lifting solutions for the Wind Energy industry. During the last few years the wind generators designs have become taller and bigger, looking to maximize the efficiency of the machine. Because of the increase in the size of every single part of the generator, the classic assembly methods have become soon absolete. In Airpes we have specialised in lifting heavy parts from air generators.
#1 – Airpes solution to assembly a wind turbine blade: do it without a crane
After the tower has been built and the generator is in its place, it is time to install the blades that will generate the power. As well, sometimes wind turbine blades get damaged  and need to be fixed or repaired. However, moving and installing a crane for managing the blades can be expensive and will take time and resources.
In Airpes we have designed a lifting method that uses the structure of the wind turbine as a support point. We have designed a solution that only with cables and tighten to the base of the generator on the ground will lift (or descend in the case of reparations) the turbine blade in a few minutes. That allows the company to repair or replace a blade in just a fraction of the time it would need with the other methods.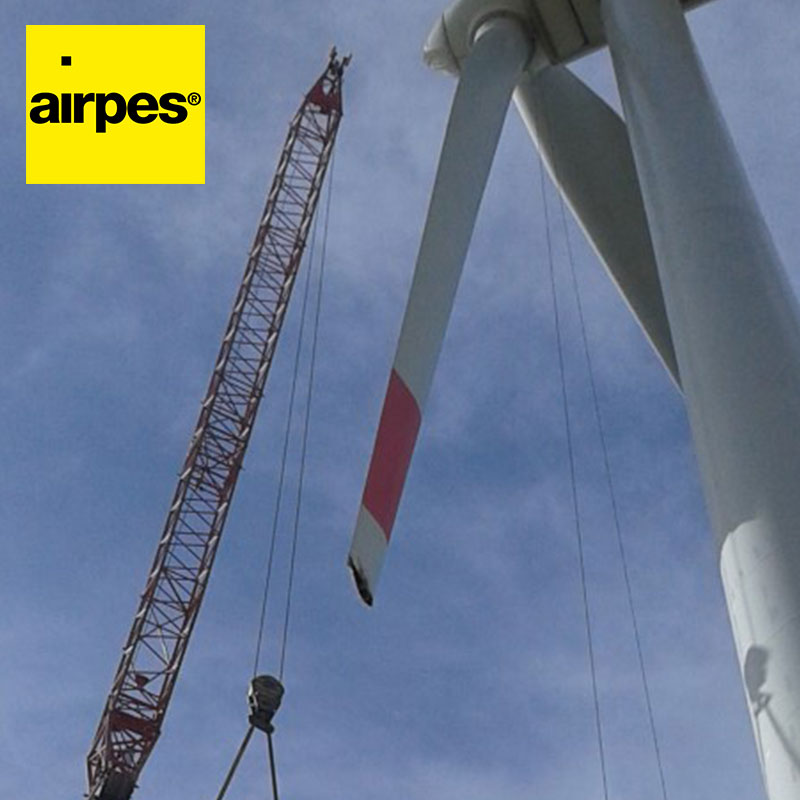 Image above: broken and damaged blade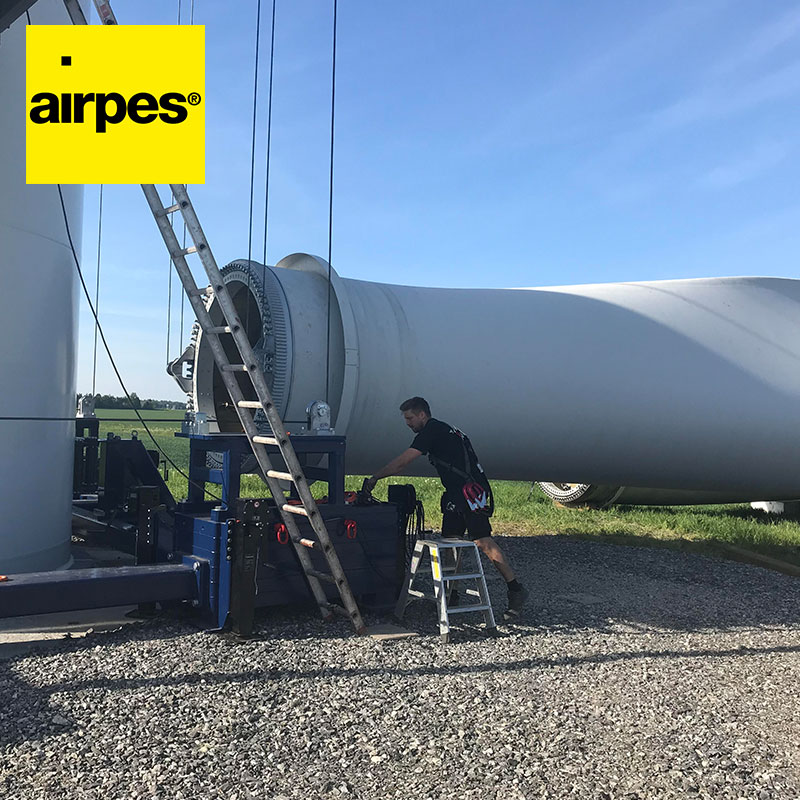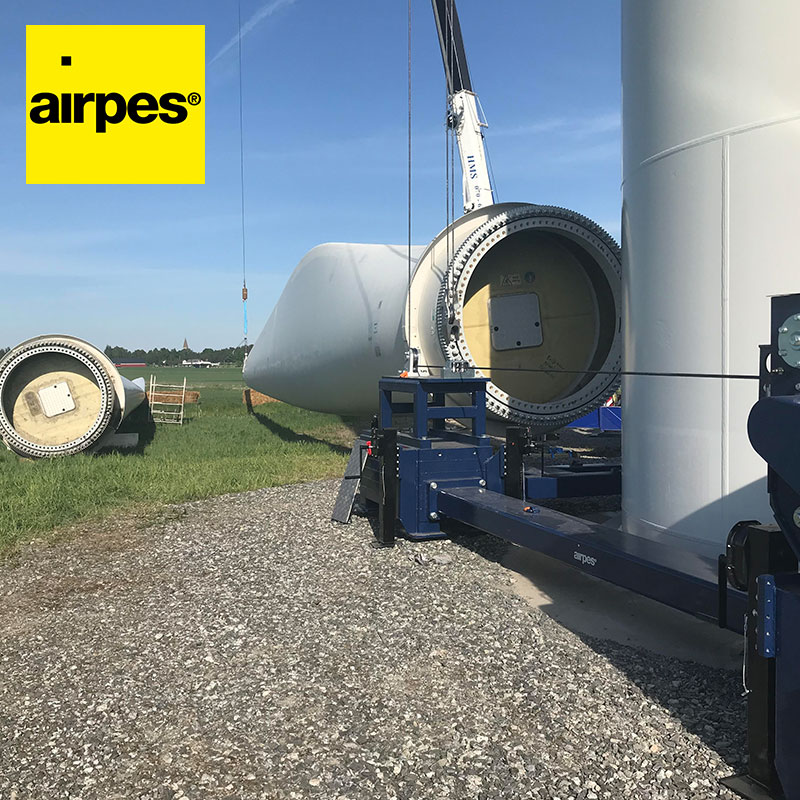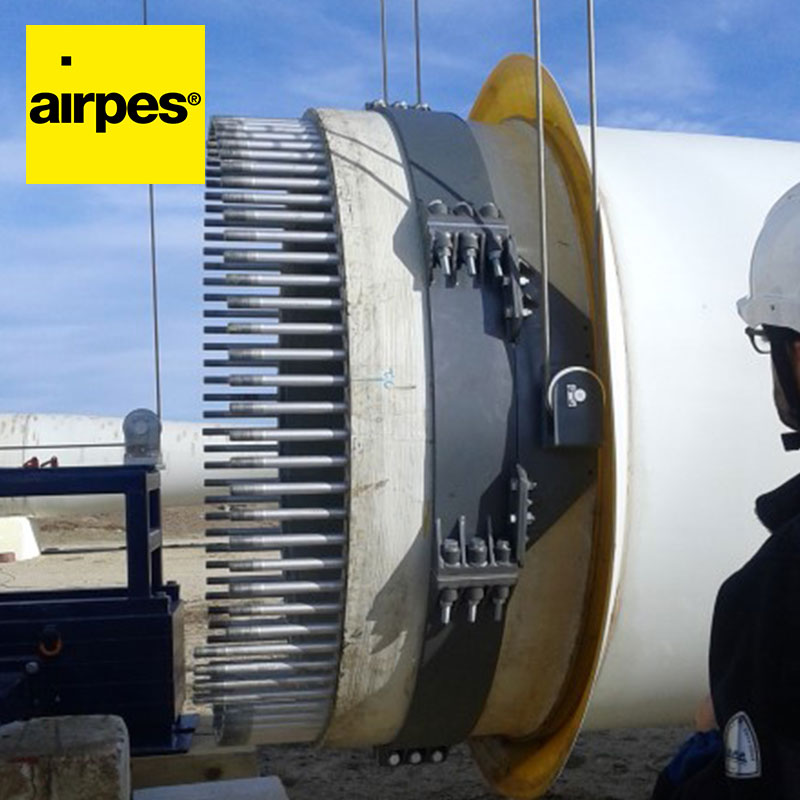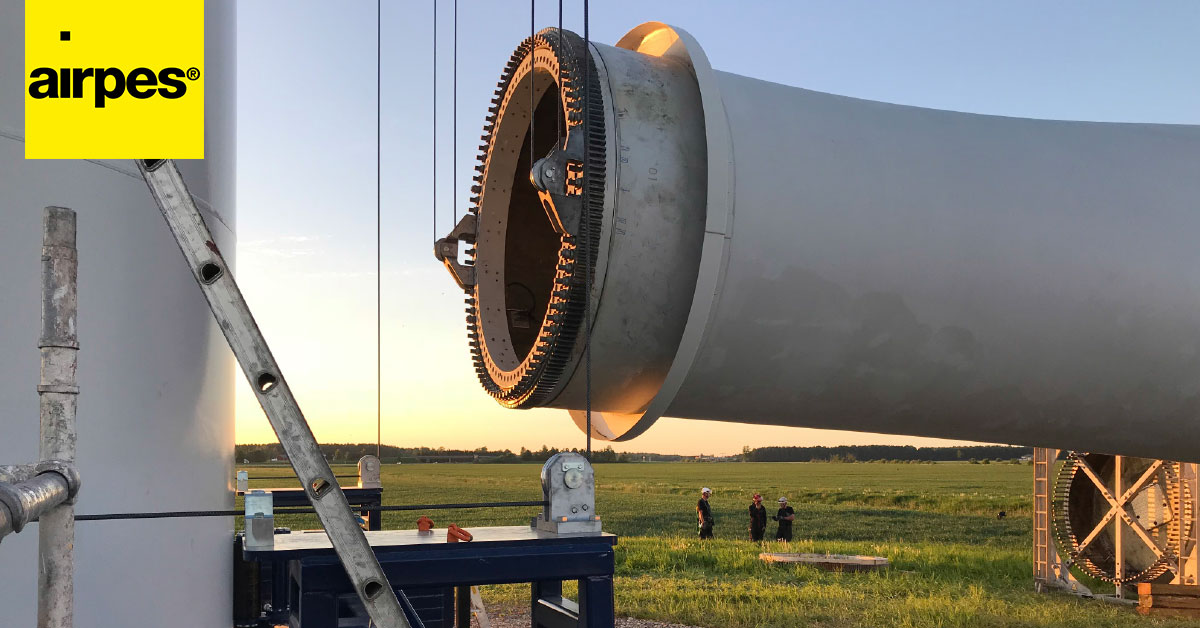 Images above: the turbine structure is used to lift the blade itself
How our craneless blade exchanging system works:
#2 – Airpes solution to "manually" rotate a wind generator: do it with our blade counterweight tool
When a blade has been assembled it is time to turn the generator and get reay to assemble the next blade. However, turning the generator in this situation is not an easy task, because you have a lot of weight on one side that makes it difficult to rotate the axis. You need something powerful enough to do the job. In Airpes we have designed a blade counterweight tool that will produce the rotation force needed to turn the generator and orientate it to the position we need to assemble the blades.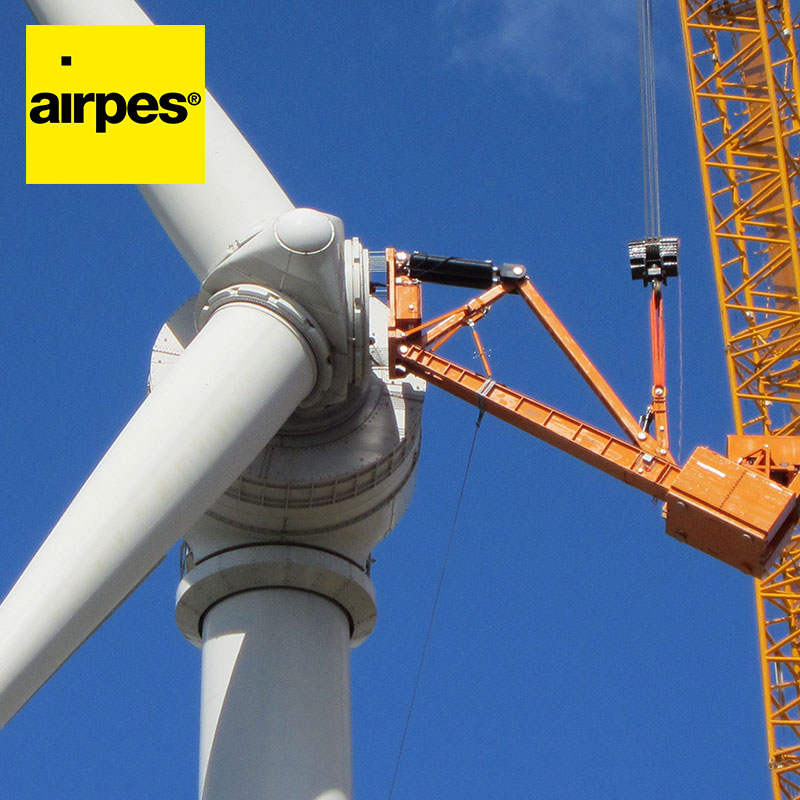 The most advanced solutions for the wind energy industry
In Airpes we are experts and have wide experience in engineering the lifting system that will help your wind energy company. Contact us now and let us know what you need.