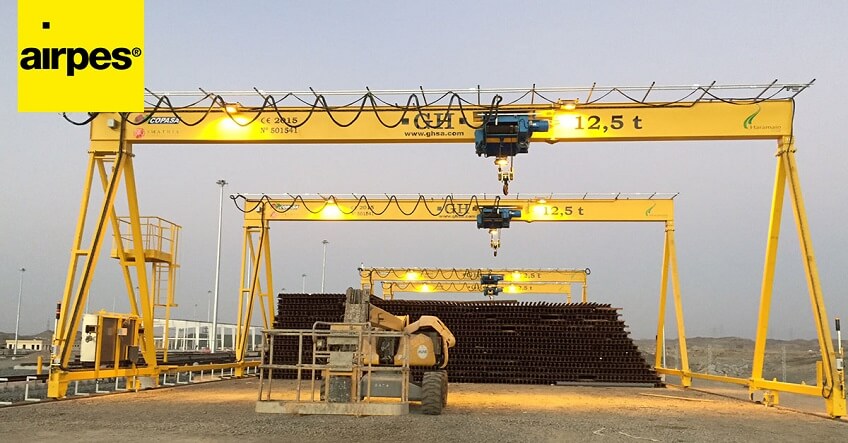 At Airpes we have wide experience in the design of all types of devices for overhead cranes and lifting systems in general. When designing a lifting device, be it a scissor lifting tongs, an lifting electromagnet, or any other system, one of the factors that must be taken into account are the deflection limits of the crane.
These limits must take into account two factors:
The weight of the lifting device
The weight of the load to be lifted
Those variables are needed to design a lifting system that fits perfectly with the crane that the customer has.
Differences between vertical deflection and horizontal deflection
In general there are two types of deflection limits: the horizontal deflection and the vertical deflection. These limits are also taken into account separately when designing our devices, since in addition to the crane, the load frames or supporting structures of the lifting system are also subject to constant stresses and bending.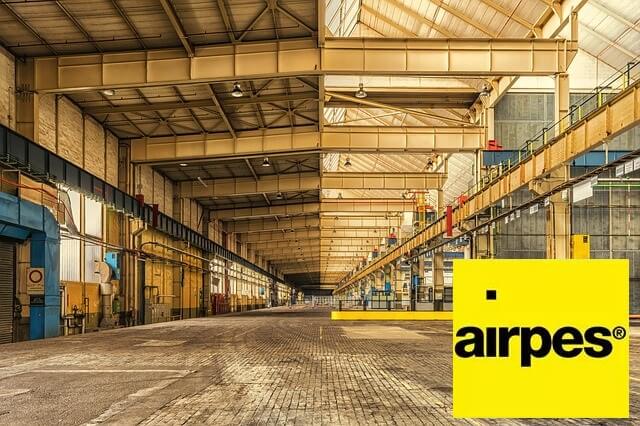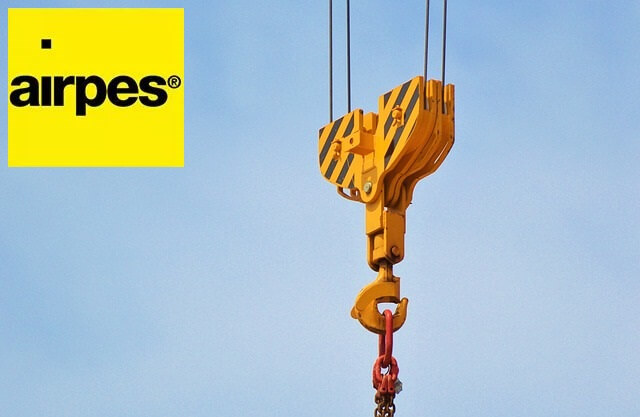 Vertical deflection
Vertical deflection impacts any part of the crane in a vertical position, including the mast, columns, walls, etc.
Vertical deflection can vary greatly from one crane model to another, so the design of a lifting system, even if the crane has the same load capacity, must be adapted to the specific specifications of the customer's crane.
Horizontal deflection
Horizontal deflection criteria is the maximum deflection ratio allowed for a bridge crane or gantryway.
Horizontal deflection, as opposed to vertical deflection, impacts the horizontally moving parts of the crane.
Vertical deflection is more important than horizontal deflection, and legal regulations may vary from country to country. For example, in the United States deflection limits for cranes and lifting systems are measured in inches, so care must be taken when converting units.
You may be interested in: Overhead crane company on-demand project
Crane boom deflection
Crane boom deflection is another phenomenon that happens to all cranes. It occurs when a crane is lifting a load and its boom appears to be bending. All booms have this ability to flex so they can absorb the loading forces that come from lifting a heavy weight.
That's why crane boom deflection is a necessary element of crane design. The boom of the crane has to be able to elastically deform safely without damaging the sections or shorten their life.
Test the deflection limits of your equipment with our Test Bench
At Airpes we have a test bench that allows us to carry out performance tests on our products prior to their final installation. It also serves to test devices from customers and constructors, as it provides a controlled and safe environment where we can ensure that the deflection and stress calculations made during the design phase are correct.
In our test bench you can perform elevation tests up to 1,000 tons, so the range of products and machines that can be tested in our facilities is very wide.
Our test bench will give you live information about your lifting system before putting it to work in a real environment. We offer you all the necessary equipment to carry out the test in a comfortable and safe way.