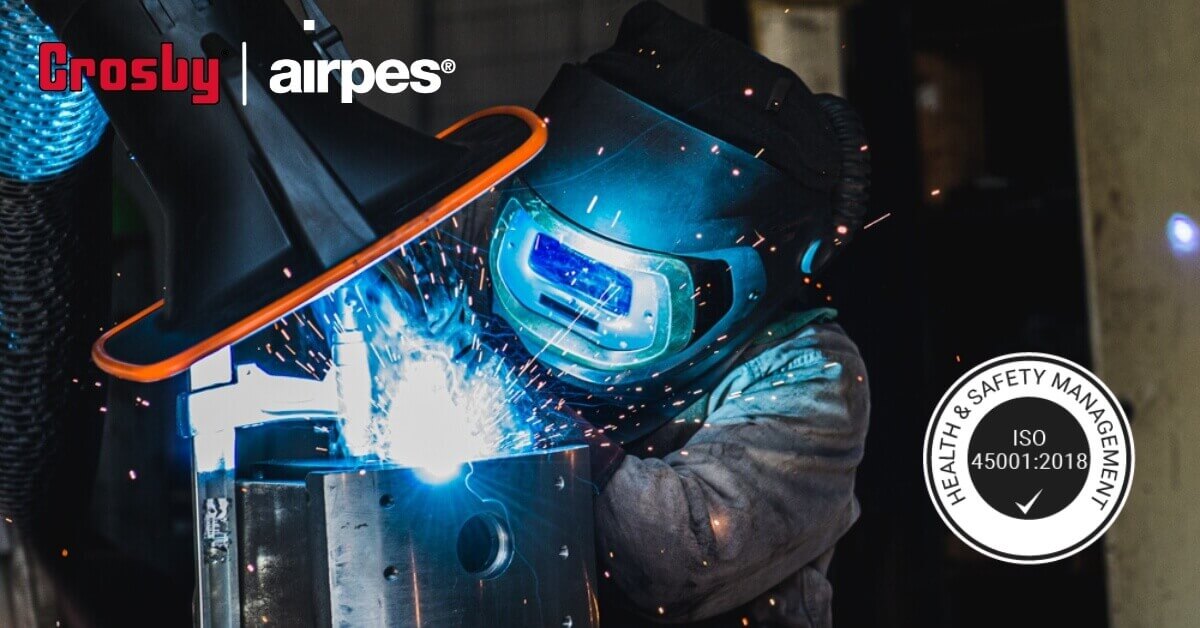 As part of the Crosby Airpes commitment to continuously improve our processes to offer an excellent service to our customers and, at the same time, ensure safety for our team, we have obtained the ISO 45001:2018 certification.
What is ISO 45001:2018?
ISO 45001:2018 is a standard that certifies the quality of a company's occupational health and safety management systems.
TÜV Rheinland Ibérica Inspection, Certification & Testing, S.A. has approved the ISO 45001:2018 certification for Crosby Airpes and Crosby Airpes China.
Crosby Airpes commitment to its team's health and safety
Crosby Airpes provides safe and healthy workplaces by preventing work-related injury and ill health and proactively improves its OH&S performance.
ISO 45001:2018 certification ensures our commitment with:
Continual improvement of OH&S performance;
Fulfillment of legal requirements and other requirements;
Achievement of OH&S objectives.
Crosby Airpes offers you quality lifting and handling equipment all over the world
Crosby Airpes is your reliable supplier of handling, lifting, and weighing equipment specialized in the steel and wind energy sectors.
As part of our commitment to ensure environmental protection, we have the ISO 14001:2015 and the ISO 9001:2015 standard certifications.
Moreover, we also have ISO 3834-2, which certifies the quality of our fusion welding processes.
Tell us about your project, and we will help you complete it thanks to our on-demand solutions with all the guarantees of quality, safety, and environmental protection.