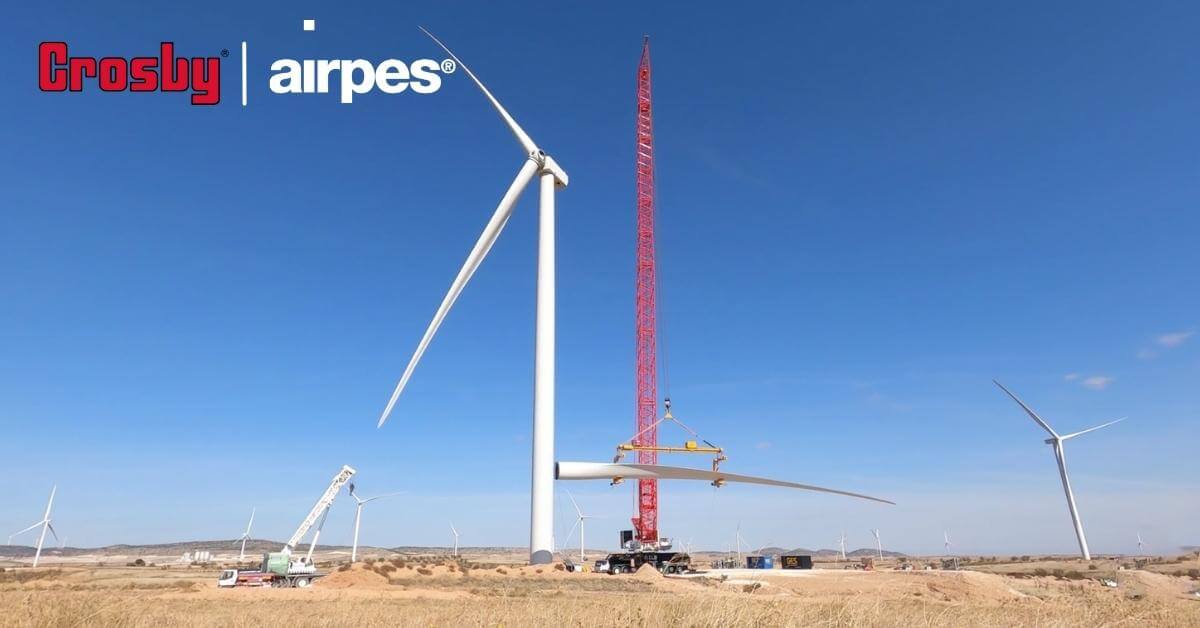 As the name suggests, cranes and lifting devices are used to lift objects and materials. They are essential in many industries, such as construction, manufacturing, and transportation. Learning how to safely operate a crane is important, and those companies that use cranes should ensure that their employees are trained on safety protocols.
The employees who operate cranes should be aware of the various risks they face and know how to mitigate them. In addition to safety training, the companies that use cranes should also offer safety courses to educate their employees on how to stay safe while operating the machines.
In this post we will see how crane operators can take a crane safety training course.
Crane safety training and courses
A comprehensive training course on cranes and lifting devices should include both classroom and practical components.
The classroom portion should include lectures, written materials, and assignments that provide foundational knowledge about cranes, lifting methods, and workplace safety. The practical part should include hands-on practice using industrial cranes and lifting cranes and incorporating safety protocols into work procedures.
At the end of the training course, participants should be evaluated on their knowledge and ability to safely operate industrial cranes and lifting cranes.
In this post we will talk about the two main markets when it comes to cranes safety training, the US and the European Union.
Crane courses in the US
There are three ways to become a certified crane operator:
through an apprenticeship program
through a course similar to a CDL-type certification exam
through a course held by OSHA
Apprenticeships typically take one to three years to complete, while CDL-type exams for cranes and lifting devices can be completed in as little as a few weeks or months.
CDLs are recognized nationwide in the US, and operators who hold CDLs are highly skilled and qualified for the job. CDL qualifications also provide a measure of job security as crane operators are always in demand. As a result, CDL certifications are often preferred over apprenticeships. In order to become a certified crane operator, however, you will have to demonstrate your knowledge of the basics of operating a crane with a series of written tests.
Related post: Crane safety: 10 tips for a safe handling and weighing
OSHA Courses
The Occupational Safety and Health Administration (OSHA), that depends directly from the United States Department of Labor, is there to help. OSHA sets standards and protocols for workers and companies, so in doing so, they ensure that employees are not exposed to dangerous conditions or dangers at work. In addition, OSHA offers assistance to businesses and organizations that need assistance in complying with regulations.
But what's more important, they also provide training and education to help employees learn how to keep themselves and their coworkers safe, and that includes courses around crane and lifting devices operation and crane safety training.
As a result, OSHA is probably a good option if you need a certified course to operate a crane in the US.
Specific courses
In the US there are also specific crane safety courses you can take in-place or remote, about crane safety operation.
You can choose among various schools that will provide the courses, just be sure they are certified.
These courses teach you about the different types of cranes, how to properly operate each one, as well as the proper safety protocols to follow when working around them.
They also go over the different safety equipment that each crane operator is required to use, such as safety belts, helmets and other protection and so on.
Once you pass these courses, you have earned the credentials needed to operate a crane safely and effectively.
Crane courses in the EU
The European Union is made up of 28 countries that share a similar set of standards and requirements for crane operators. To become certified as a crane operator in the EU, you will usually have to take a course offered by a school or provided by a private organization.
Although there are some exceptions, most courses will only be valid in a particular EU country.
Ultimately, this means you'll have to do a bit of research to find out which countries issue the most valid crane operator certifications, but with a little research, you should be able to find a course that's right for you.
---
What will you learn in a crane safety training course
Lifting equipment can be a great asset for any workplace, but it is important to pay a lot of caution when using them. Lifting a heavy object is dangerous and only workers with the knowledge and experience should do so. To avoid hazards it is mandatory to have a certification course, which will teach you things like:
How to calculate or estimate the weight of an object
How to estimate where the center or gravity or point of equilibrium of an object is located
Which rigging and equipment is best for a specific job
How to make visual inspections of the machinery before starting to work
Different types of controls and operating control units
How to move a load without dangerous swaying
Specific hazards of different types of systems (for example when using electromagnets)
---
A crane safety training course can help you operating all these systems:
SCISSOR LIFTING TONGS

Scissor lifting tongs are designed and manufactured by Airpes to lift and handle different types of loads. Our slab lifting…

SCISSOR LIFTING TONGS

September 22, 2020
SHEET LIFTER

Discover our sheet lifter that provides fast and smooth leg adjustment and allows for additional force to be applied to…

SHEET LIFTER

September 22, 2020
MESH NIPPERS

Find out more about Airpes' Mesh Nippers, our best tool to ensure a perfect and safe lifting for your wire…

MESH NIPPERS

September 22, 2020
---
We can help you with safety certifications for your equipment
We are specialized in certification of old equipment that need to comply with new safety standards and protocols. We also can form your team in the safe use of our equipment. Contact us now and ask for information.