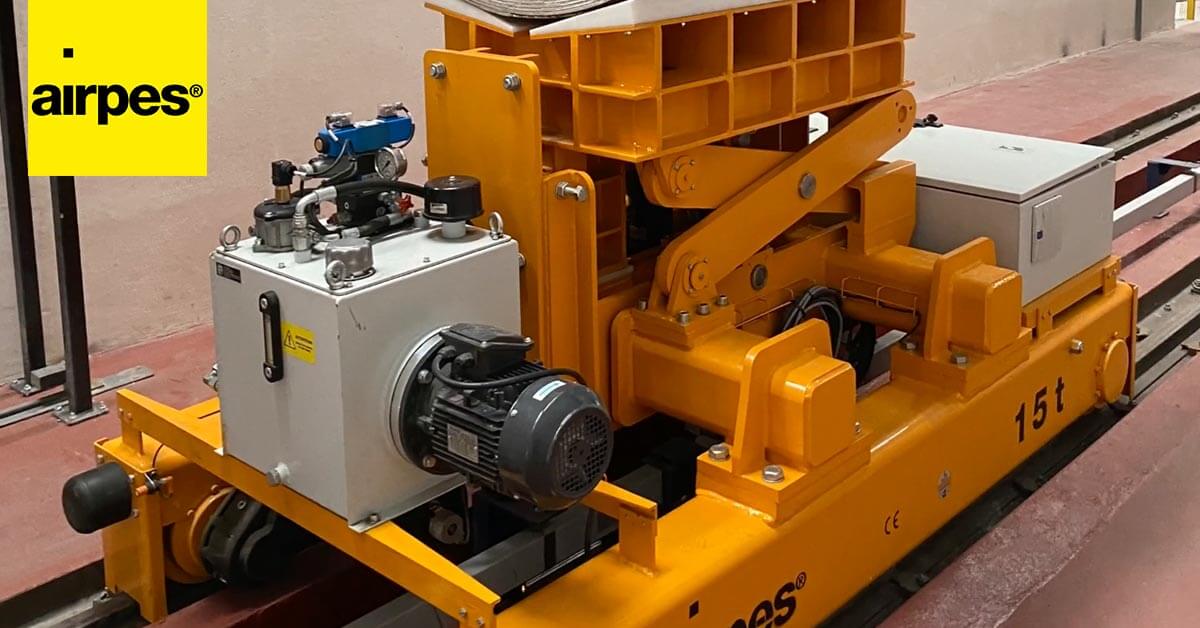 Handling steel plate coils is not an easy task. They are heavy items, which must be transported safely and accurately. ALUMASA (Aluminios del Maestre, S.A.) asked us for an automated solution to carry out this work. We present it to you.
How does the automatic coil transfer line work?
The automated cart performs the transfer of coils of steel plate between different areas of the factory automatically. The cart has a hydraulic system that deposits the coils in the pick-up position at different heights.
The system includes:
A Vahle line through which the power supply is brought to the cart.
Profibus communication between the trolley and the control desk.
A magnetic position encoder for the cart's safe and automatic operations.
The magnetic encoder makes it possible to set the required stop positions with a tolerance of 1 mm. The necessary acceleration and deceleration ramps are also possible.
The desk is located at a fixed point of the installation. It communicates with the trolley by Profibus and has a touch screen to interact with the trolley and select the work manually or automatically, controlling all the maneuvers. It is a suitable system for maintenance.
You may be interested in Types of coil handling devices
TRANSFER CART

At Airpes we design our own high-tech transfer carts for any kind of industrial facilities. We can manufacture every transfer…

TRANSFER CART

September 22, 2020
C-HOOK

Get to know our C-hook, designed to meet every customer's specific requirements for load configuration, weight, lifting area and headroom.…
COIL LIFTING TONGS

Check out our vertical coil tongs, designed by our engineers to meet every customers' requests on mechanical features, electronic components,…

COIL LIFTING TONGS

September 22, 2020
We design, manufacture, and deliver the equipment you need worldwide