AUTEC is a worldwide leading manufacturer of wireless control devices for industrial machinery.
In Airpes we are official distributors from Autec in Spain and Portugal, so all our lifting devices can be easily equipped with a device from Autec.
Where can we install Autec's devices?
Autec's devices can be installed virtually in any of our lifting solutions, mobile or fixed machines from any sector:
Construction
Industrial
Material handling
Intralogistics
As well, the new "Lift" series of products from Autec come with available safety functions.
Lift SERIES handhelds update
The LIFT series brings Autec's well known reliability and safety to a compact and cost effective wireless remote controller that is the perfect choice for all types of overhead cranes, jibs, hoists, and winches.
Operators will appreciate the efficiency and ergonomics of the LIFT, and the new "MY LIFT AUTEC" App will help reduce installation and maintenance times, and maximise machine availability.
Models and battery options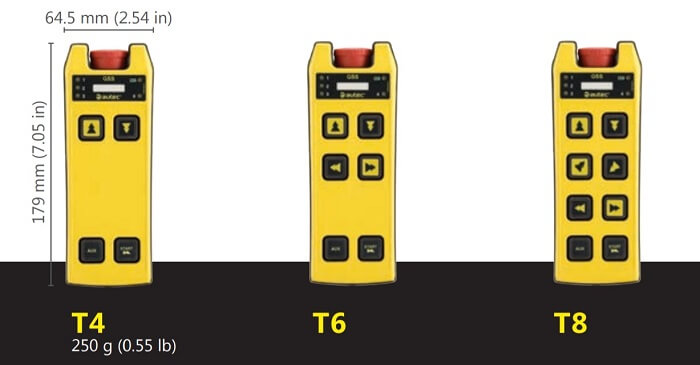 The LIFT devices are available with 4, 6, or 8 dual-depression buttons (the T4/T6/T8 respectively).
In each case, the lowest button on the right side is dedicated to the START function, and may optionally be used to sound the machine horn.
All models have 4 x LEDs which can display the currently-selected hoist(s) in dual-hoist cranes, or other machine information.
Models are available with single-use or rechargeable batteries:

The T4C/T6C/T8C models utilise standard internal batteries (3 x AAA)
The T4B/T6B/T8B models are supplied with 2 x swappable Li-ion batteries and a battery charger
Main features of the LIFT remotes
Latest Bluetooth® technology
License free operation world-wide
STOP function up to PL d (according to EN ISO 13849-1)
GSS (General Safe Stop) / EMS (EMergency Stop) functions compliant to IEC 62745:2017 "Safety of Machinery"
Access is restricted to authorised uses using either a PIN code, or a contactless T-key
Multi-function commands (latching, momentary, switch "1, 1+2, 2";" 1/2")
Work range 75 meters (246 ft)
Protection degree IP65 (NEMA 4)
Display of machine status with 4 LEDs (Data Feedback)
3×1.5V AAA batteries (~90 h autonomy) or external Li-Ion battery (~40 h autonomy, rechargeable)
Customizable labeling: whole panel or pushbuttons symbols kit
Secured Bluetooth radio communication

Communication between the machine and the remote control is over Bluetooth®, and proprietary Autec technology is used to further secure the connection against intrusion.
Each LIFT system is uniquely coded to ensure only the matching transmitter can ever be used to control the machine, as required by Machinery Directive 2006/42/CE and EN 60240-1.

Airpes
The LIFT operates on the 2.4GHz band, which is available for use everywhere in the world and which supports a large number of devices operating simultaneously in an area.
The intelligent Frequency-Hopping Spread Spectrum (FHSS) techniques used by the LIFT will automatically select the cleanest radio channels from those available, and continually and rapidly hop between them in a pseudorandom pattern that differs for each system.
The resulting communication link is extremely resistant against external interference, and also presents negligible interference to other devices.
---
Features explained
The LIFT series form Autec comes with the following features to make your work even smoother
Remote is configurable through software and/or phone app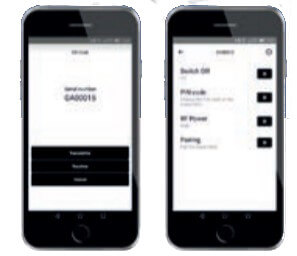 "MY LIFT AUTEC" configuration software allows that any of the LIFT remotes are configured by suitable OEMs or users with a smartphone App called "MY LIFT AUTEC".
Among the configurable features are:
pairing of a replacement transmitter unit (in the event of loss or damage of the existing unit)
setting of the PIN code used for access control
setting of the auto-shutdown time (when the transmitter is unused for a period of time).
"MY LIFT AUTEC" is free, available for both Android and IOS, and requires online registration.
GSS: General Safe Stop
General Safe Stop and Automatic Stop are essential parts of the system. GSS and ATS are safety functions compliant to IEC 62745:2017 "Safety of machinery", the new worldwide standard for cableless control systems.
An operator using a LIFT remote control can choose the best location from which to do so, while always having the GSS available to take the machine to a safe state if the STOP mushroom button is pressed.
All LIFT models have a dual-redundant and monitored GSS circuit and robust STOP mushroom button with positive breaking contacts (compliant to IEC 60945-5). The connection between the transmitter and receiver is continuously maintained and monitored by the ATS function.
T-Key for blocking remote use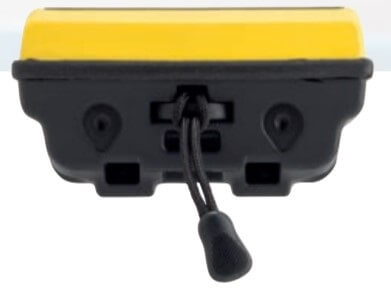 As an alternative to the PIN code, the use of the LIFT can be restricted only to authorised operators using a contactless hardware key in the bottom of the transmitter (the T-Key).
The remote control is disabled if the T-key is removed.
Receiving unit (Base Station)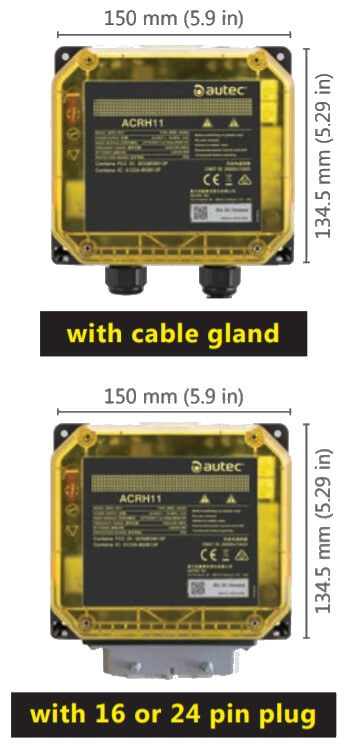 The highly compact receiver operates with a wide variety of input voltages, and has 11 on-board power relays, and provision for one expansion board that can provide additional outputs or other features.
The semi-transparent cover protects the integrated high-intensity flashing lamp which operates when the remote control is in use.
This feature simplifies installation, as most installations will not require any additional lamp to meet the requirements of EN 15011 "Cranes – Bridge and gantry cranes".
---
Extra accessories
The LIFT series of remotes from Autec come with extra accessories available like:
Pouch with belt
Battery charger (for the Li-Ion battery versions)