Airpes is the undisputed world leader in the design of C-Hooks, other lifting hooks and industrial lifting systems. In this article we will describe the types of metal coils that exist and that C-Hooks can handle quickly and effectively.
C-Hook for lifting metal coils
The most frequent use of a C-Hook is the lifting and handling of metal coils or rolls, such as steel coils. It could be used, for example, for warehouse management in companies of the metal-siderurgical industry. Coils are one of the ways in which companies producing metallic intermediate materials generally sell large quantities of intermediate products in a convenient format that is easy to handle and manage (in terms of weighing, quantity control, etc.) to companies that will handle and create final products with a metallic base.
Three types of metal coils
There are three main types of metal coils, which are those that normally have to manipulate customers who contact us to start a C-Hook. Let's see what they are.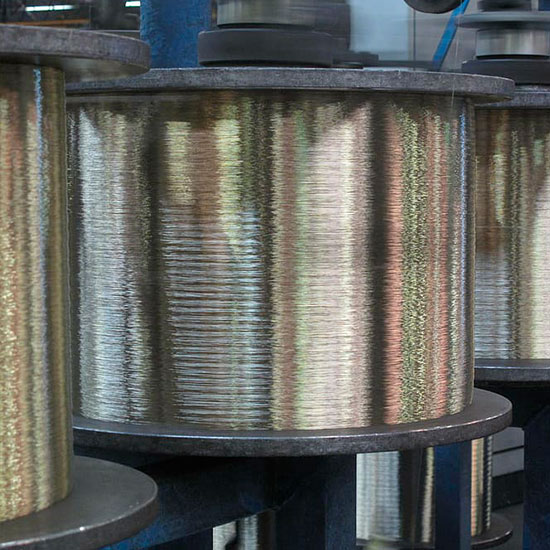 Metal wire reels
These are coils of cable, wire and in general any type of metallic wiring that is produced in the form of wire that will then be manipulated to produce products such as metal fences, safety nets and a long etcetera of products.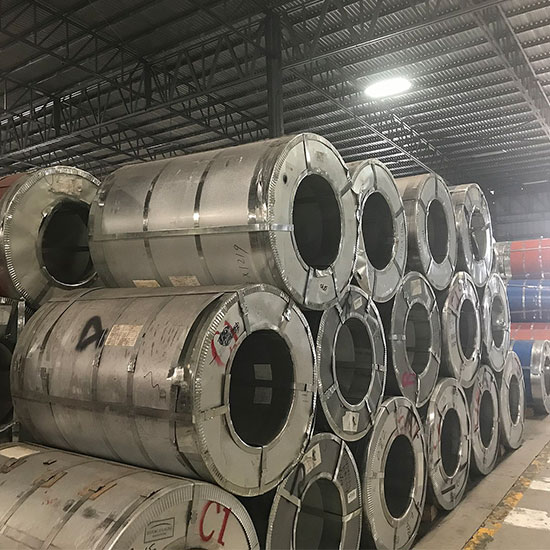 Metal strip coils
This is the production of very thin sheets of rolled metal for the production of a multitude of products. A strip coil is simply a thin metal plate (so that it can be folded and wound) produced continuously.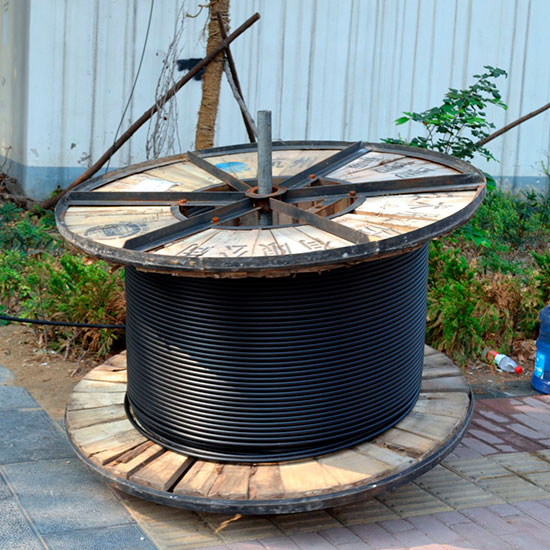 Electric cable rolls
Electric cables are not a direct product of the metallurgical industry – they would only be so in the case of thick high voltage cables that do not have an insulating coating – although for their industrial production and sale they are also wound in coils for better handling.
Advantages of a C-Hook compared to other systems
C-Hooks have two competitive advantages over other types of lifting systems. Airpes recommends a C-Hook for the following reasons:
They are easy to manoeuvre as the grip of the coil is made only by approximation movements without the need to operate other gripper systems at the same time such as clamps, activation and deactivation of electromagnets, etc.
Less maintenance since there are no moving parts: it is a solid metal block built to mechanically support the loads that the customer requests.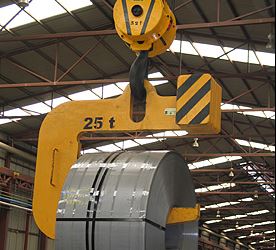 Other types of uses for the C-Hook
C-hooks are not only suitable for lifting steel or metal coils, they can also be used for a wide variety of applications and can be adapted to other sectors. Some examples would be:
Handling of pipe sections
In the case of companies that produce large metal pipes, a c-hook allows each section of pipe produced to be handled comfortably and safely.
Non-metallic coils
A C-Hook can handle virtually any type of coil of any material, although in some cases adaptations to the design will have to be made. For example, a C-Hook can handle different type of coils like:
Fiber or rope cabling
Paper reels in the paper industry
If you need a coil lifting hook or another coil handling devices, we'll help you.