Airpes participated from 2 to 4 April in the latest edition of the Wind Europe Conference & Exhibition, the most important wind power fair in Europe and a reference worldwide.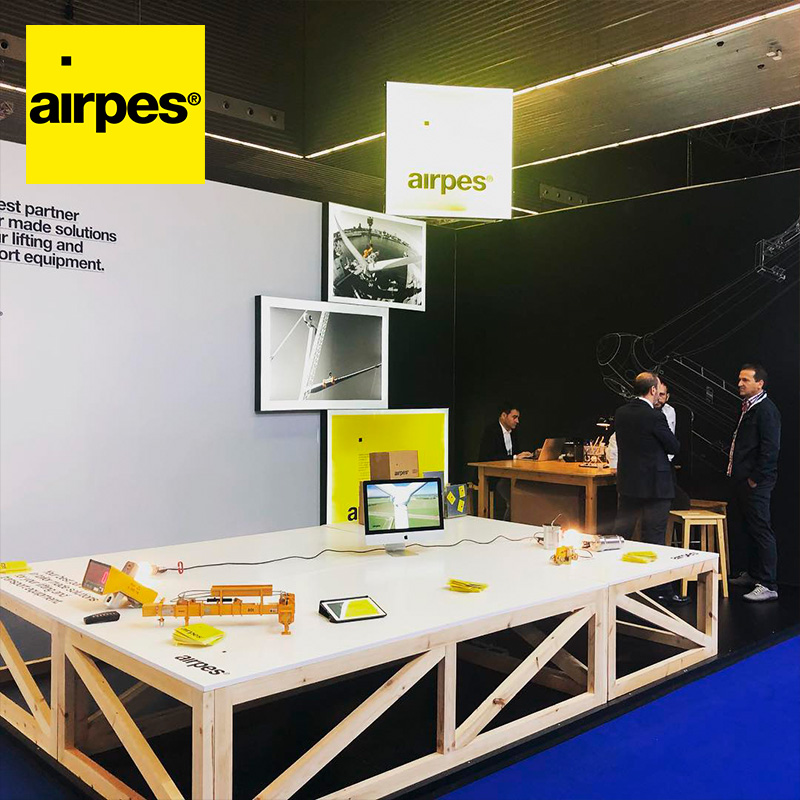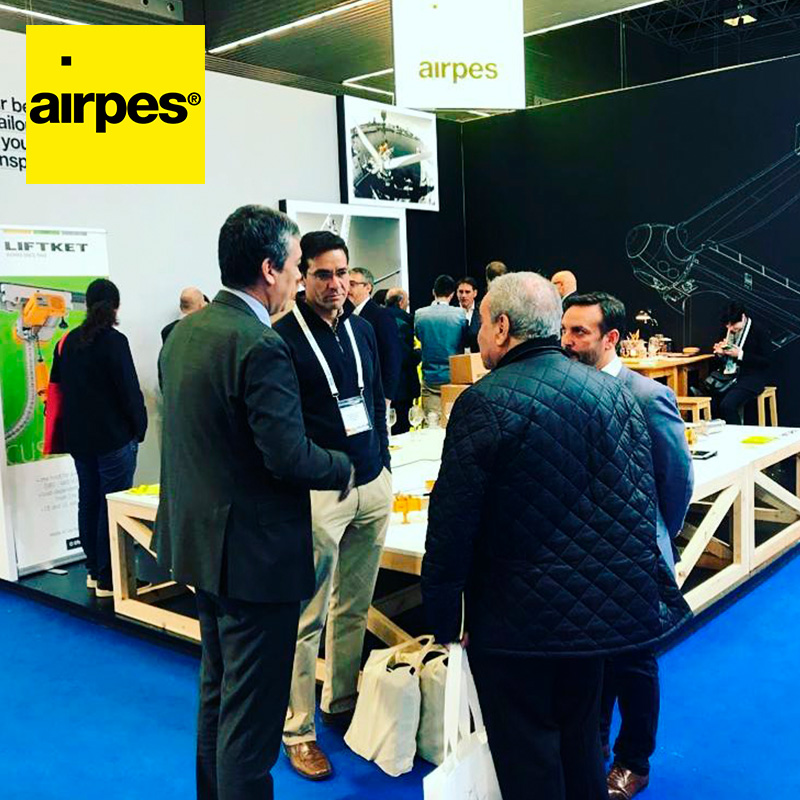 EWEA Bilbao 2019 – Facts and figures
 7,000 visitors, 400 exhibitors from 50 different countries and 155 speakers were responsible for shaping the event held at the BEC in Bilbao and making it a success.
The wind industry is in a period of growth and is facing numerous changes. That's why WindEurope Conference & Exhibition 2019was based on solving issues to find a reliable, affordable and clean energy for everyone but, above all, to generate new challenges and opportunities:
 Establish a methodology in health and safety practices and standards


Although all technological advances ensure the safety of people, the wind sector requires coordination and harmonization of health standards. For this purpose, a study will be carried out that will provide the relevant methodology to assess potential harmonization and a roadmap that will establish the best practices and socioeconomic benefits provided by this protocol of action.
32% renewable energy for Europe as a target

One of the biggest challenges facing industry is to achieve grid integration for energy transition in order to provide a clean economy for all Europeans and to be efficient in new practices.
Achieving greater transparency in the wind industry

One of the major concerns of the participants is the need to find greater transparency: in sharing data and in making citizens want to be part of the industry, not only through education but also by encouraging the response to the demand of the sector.
As experts in lifting equipment, one of our main concerns is to provide solutions for the wind industry.
In the last few years, the blades of wind turbines have increased in weight and height. If we add to this the strong winds that occur in wind farms, the work becomes really complicated.
Craneless Wind System to replace rotor blades on wind turbines
Traditional assembly methods have become obsolete, that's why we set out a challenge: to carry out a Craneless system at a lower cost in terms of logistics and staff.
For this purpose, we have developed 2 systems based on improving the connection between the hub and the blades depending on the geometry of the hub and the requirements of the blades.