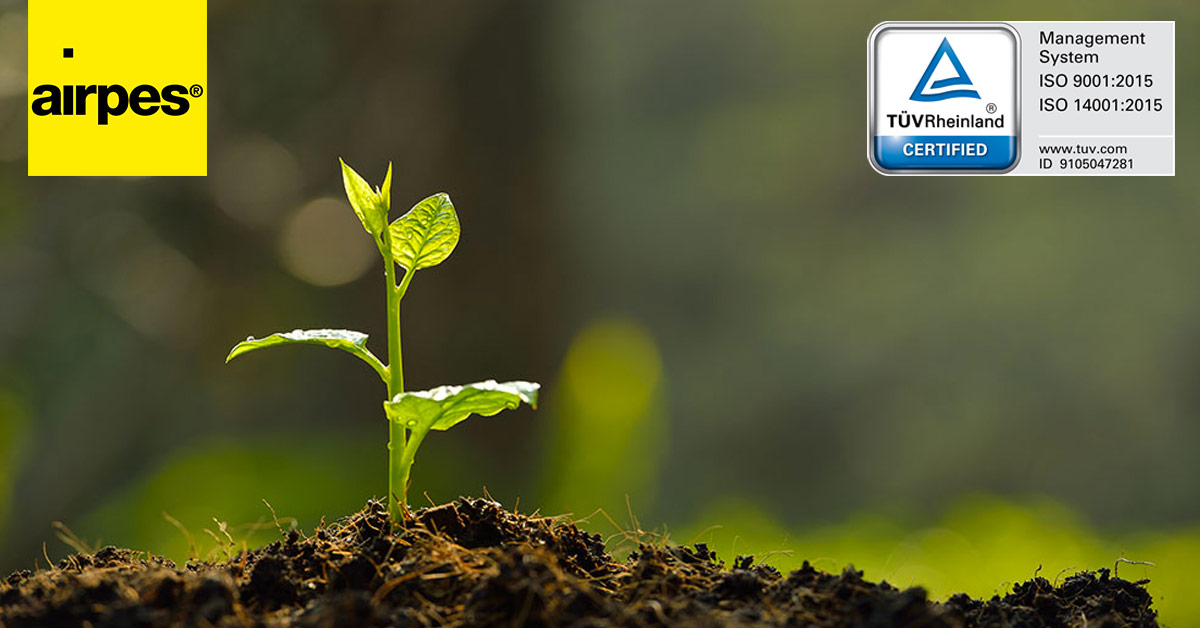 Airpes Group is committed to the environment and quality
As part of the Airpes Group's commitment to continuously improve our processes to offer an excellent service to our customers and, at the same time, ensure environmental protection, we have obtained the ISO 14001:2015 certification and we have also extended the certification for our ISO 9001:2015 standard.
What is ISO 14001:2015?
TÜV Rheinland Ibérica Inspection, Certification & Testing, S.A. has approved the ISO 14001:2015 certification for the entire Airpes Group (Airpes Europe, Airpes USA and Airpes China). With this, we ensure quality and environmental certification at any Airpes manufacturing point in the world.
The ISO 14001:2015 standard recognizes the importance of environmental management in a company's business processes. This standard considers that leadership is the basis for the correct operation of the environmental management system.
Five issues are assessed with respect to the company's environmental management:
Commitment and presence of top management in this area
Greater presence of environmental management in business strategy
Greater environmental protection in processes
Life cycle approach to production systems
More effective communication
Environmental information must be transparent, truthful, reliable and understandable to all stakeholders.
For more details, please refer to our Quality and Environmental Policy.
ISO 9001:2015 standard for Airpes China and Airpes USA
We have also extended the certification for the ISO 9001:2015 standard, which we already had in Airpes Europe, to Airpes China and Airpes USA.
The ISO 9001:2015 standard regulates Quality Management Systems. In the case of Airpes, it certifies the quality of our systems of:
Design
Manufacturing
Commercialization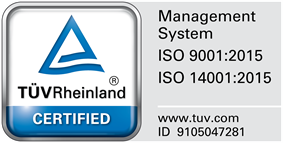 Airpes offers you quality lifting and handling equipment all over the world.
Airpes is your reliable supplier of handling, lifting and weighing equipment specialized in sectors such as steel and wind energy.
Tell us about your project and we will help you to complete it thanks to our on demand solutions and with all the guarantees of quality and environmental protection.