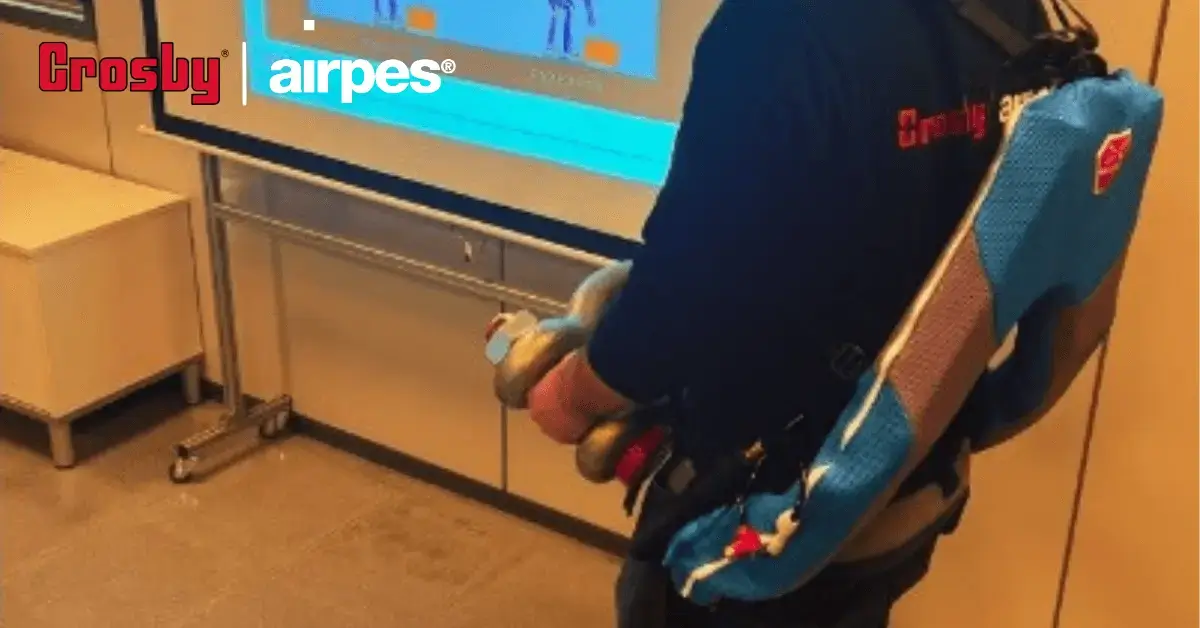 To improve workplace safety in the new Crosby Airpes facilities and to meet our APQP4Wind standard commitment, we've implemented new improvements to our equipment and procedures to guarantee our crew's health and well-being.
Do you want to know what we have changed? Here's a look at all the security and safety systems we've implemented in the last few weeks.
Safety spotlights for bridge cranes
We've included spotlights or crane safety lights in all our new bridge cranes. This improvement alerts pedestrians and vehicles of nearby overhead crane use. This change can prevent severe accidents in a company like Crosby Airpes, where cranes are used daily for lifting and moving our manufactured products.
Main benefits of safety spotlights for bridge cranes:
Prevention of interactions against pedestrians/vehicles that can result in fatalities.
Delimits during all the movement the danger zone where employees must not access.
A signal in real-time is much more effective than a stationary signal.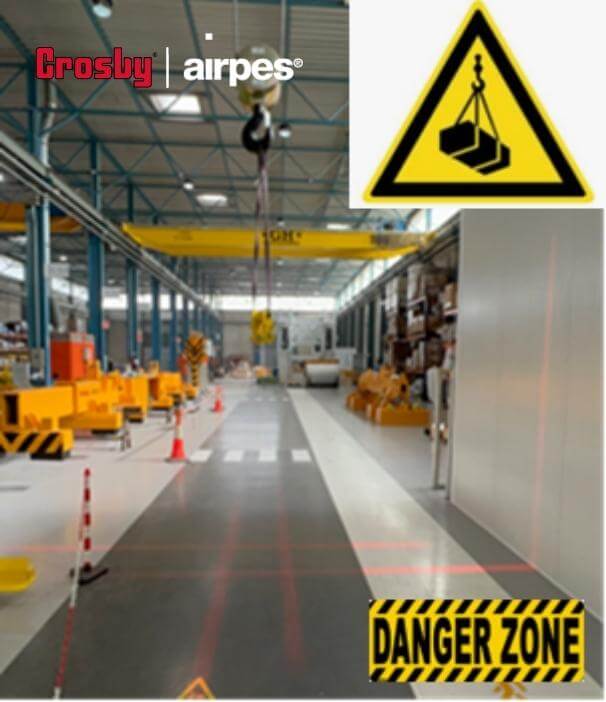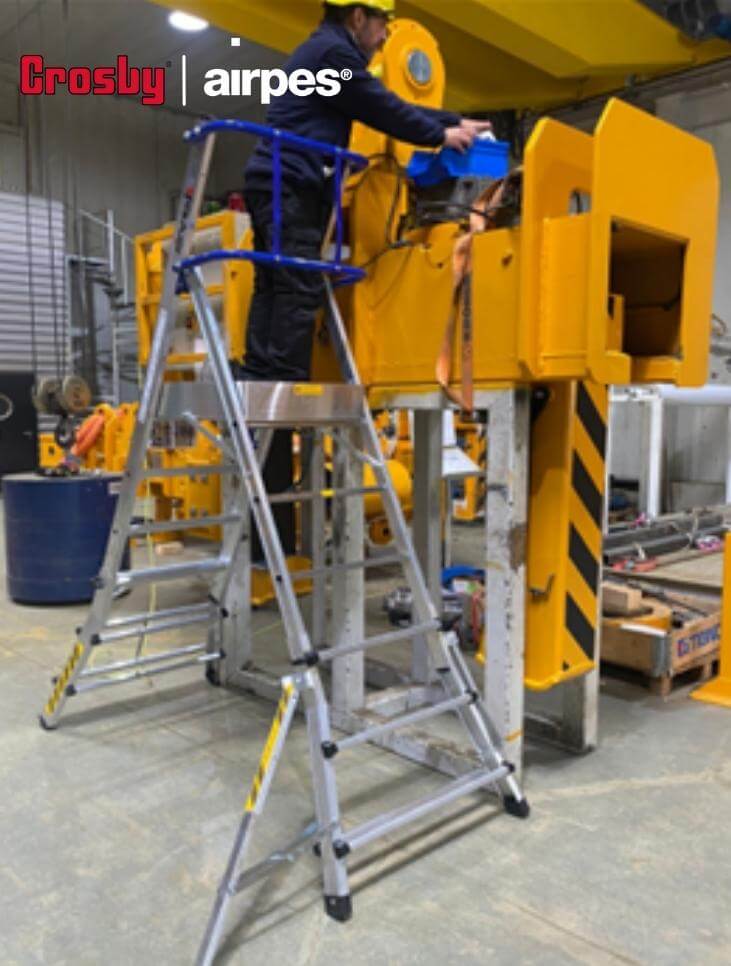 New safer stairs
All our stairs have a working platform with perimetral protection and are adjustable at different heights. In this way we can cover with safety all the different heights our employees need when working.
All the platform ladders are EN 131-7 certified.
Our new safer stairs allow:
Working at different heights on a stable surface protected along the whole perimeter.
Folding all the platform ladders when not in use to optimize the space.
Electrical working platform elevator (WPE)
Thanks to our new electrical working platform elevator (WPE), employees can move easily to different positions on a stable surface without needing to leave the equipment. It is a significant safety improvement when welding at height. The elevator's platform has less than 1-meter width and offers a working height of up to 5 meters.
What are the benefits of this new electrical working platform elevator?
It minimizes the risks of falling at height and impacting stationary objects, which can result in fatalities.
It occupies a space of less than one ladder with stabilizers.
The task is conducted more efficiently.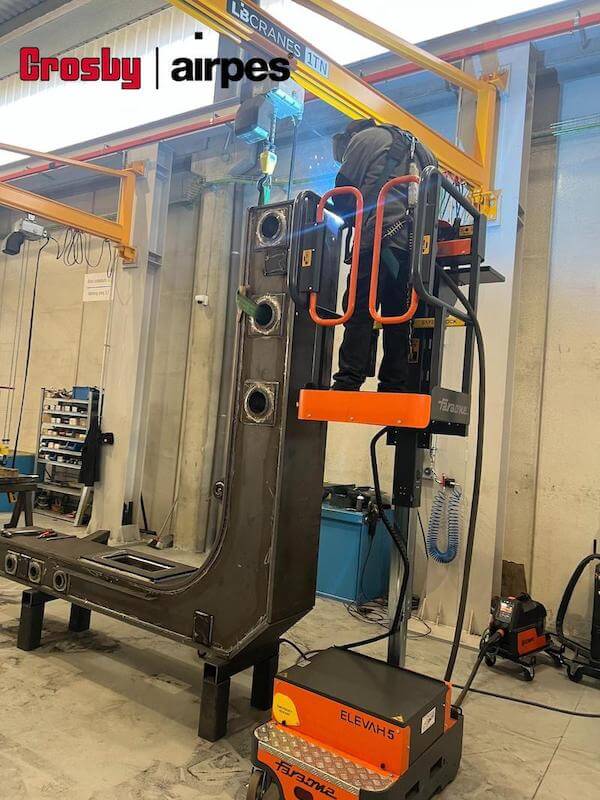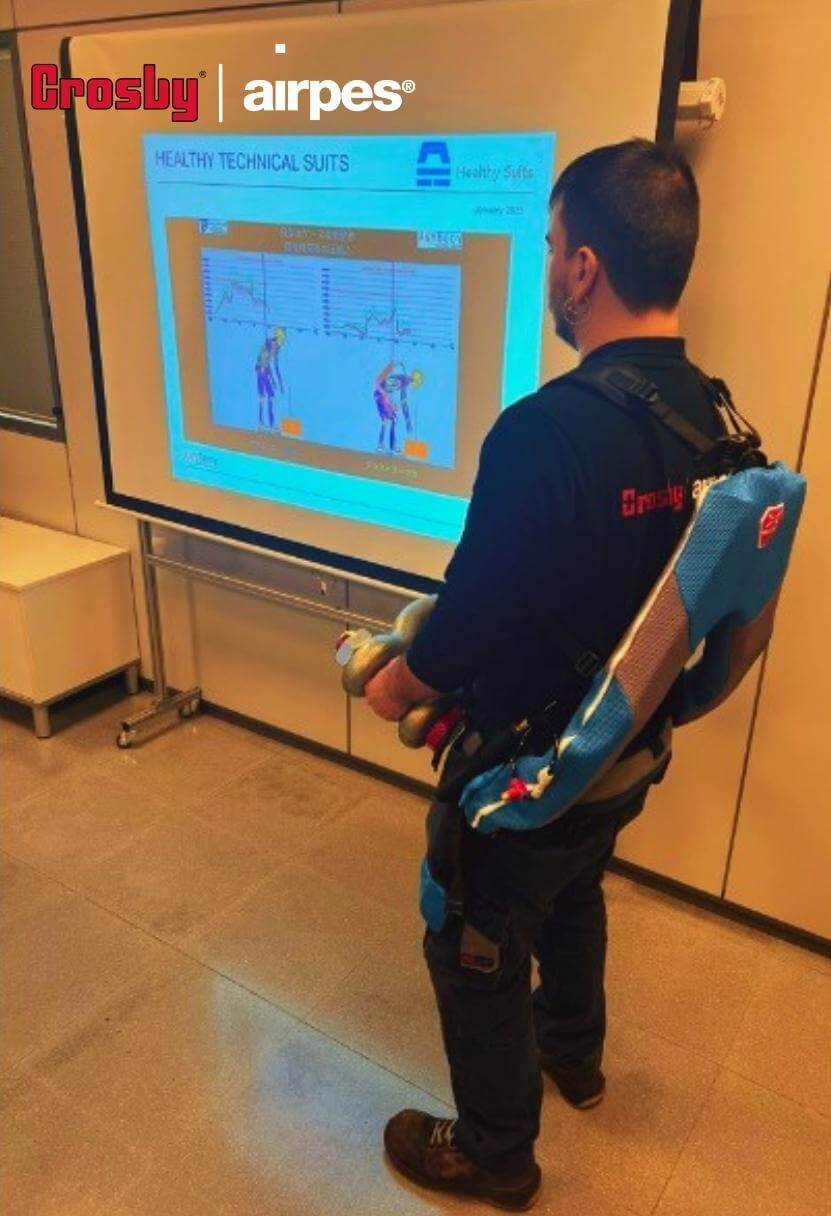 Exoskeleton suit for lower back protection when handling loads
We've implemented a new exoskeleton suit for protecting employees' backs from muscle injuries during forced and maintained positions and lifting weights.
The exoskeleton suit is lightweight equipment and effortless to wear. It includes an artificial muscle that applies an additional force of 100 Newtons to the user, which can lift a weight of 25 Kg, feeling as if it was only 5 Kg. This sensation is possible because the force is applied to the quadriceps, not the lumbar spine.
Exoskeleton suit benefits:
The suit allows working more ergonomically when lifting weights or maintaining a position for several hours.
It is a piece of lightweight equipment and very easy to wear.
The final result is preserving the backbone from lesions and reinforcing the muscles of the legs.
Crosby Airpes improves workspace safety with new equipment and formation
These four improvements aim to keep our employees healthy while working.
In addition to implementing changes in equipment and procedures, we have conducted several pieces of training for our staff to learn how to use the new tools. For example, the following video shows a moment of our exoskeleton suit formation with the Healthy Technical Suits team:
At Crosby Airpes, we are committed to safety and quality within our facilities and the products we design and manufacture. We have several ISO certifications in quality, environmental, and health/safety management.