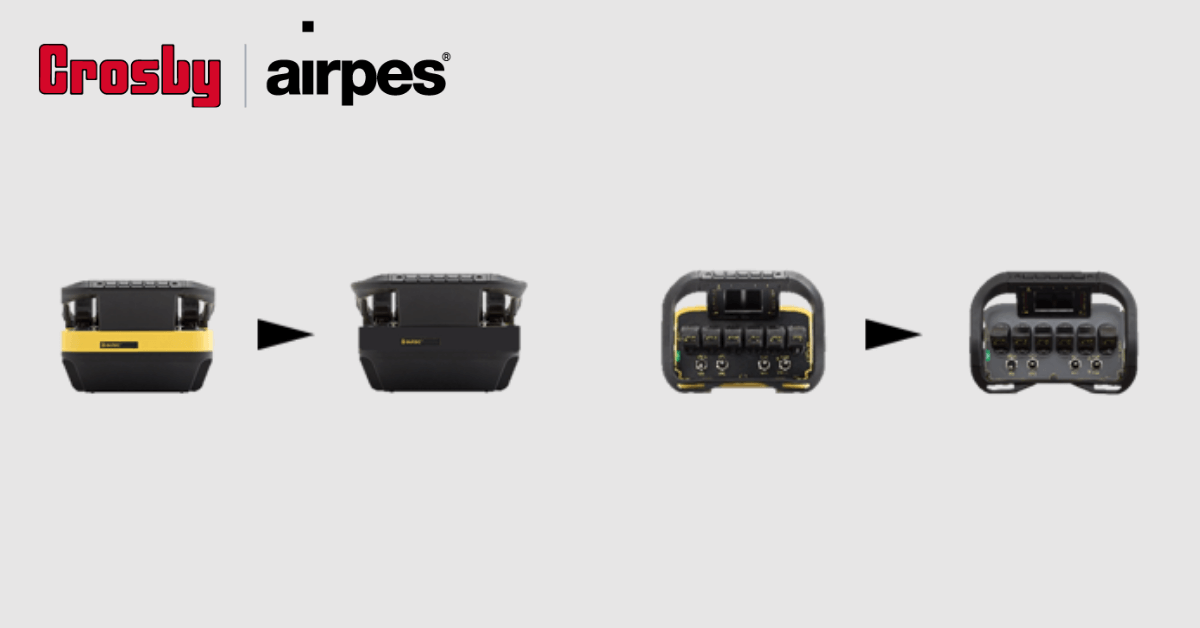 Based on its commitment to reliability and safety, AUTEC will update its cableless control systems to comply with standard EN IEC 62745 during early 2022. This update will also entail some visible changes both on the portable stations and documentation.
Crosby Airpes is the official distributor from AUTEC in Spain and Portugal.
New terminology for regulatory compliance
EN IEC 62745 regulation requires new, specific terminology to describe radio remote control components. The aim is to increase safety by standardizing industry technical terms.
The main newly adopted terms are:
Radio remote control/s —> Cableless control system/s
rrc/RRC —> ccs/CCS
Transmitting unit/s—> Portable station/s
Receiving unit/s —> Base station/s
From "STOP" to "GSS"
AUTEC's cableless control systems have been promptly implementing the regulated concept of GSS (General Safe Stop). The previous STOP sign has been replaced by GSS signs on the panels of the portable stations to indicate its specific safety function. This starts with the mushroom pushbutton and ends with the designated outputs on the base station.
Casing color change from yellow to black
The GSS pushbuttons have to be red, and their background color has to be different from yellow. The yellow background instead distinguishes the EMS, the Emergency Stop.
For this reason, AUTEC has changed most portable stations' upper casings from yellow to black. AUTEC's cableless control systems will have a new color that complies with the standard and their typical design.
AUTEC migration plan for 2021-2022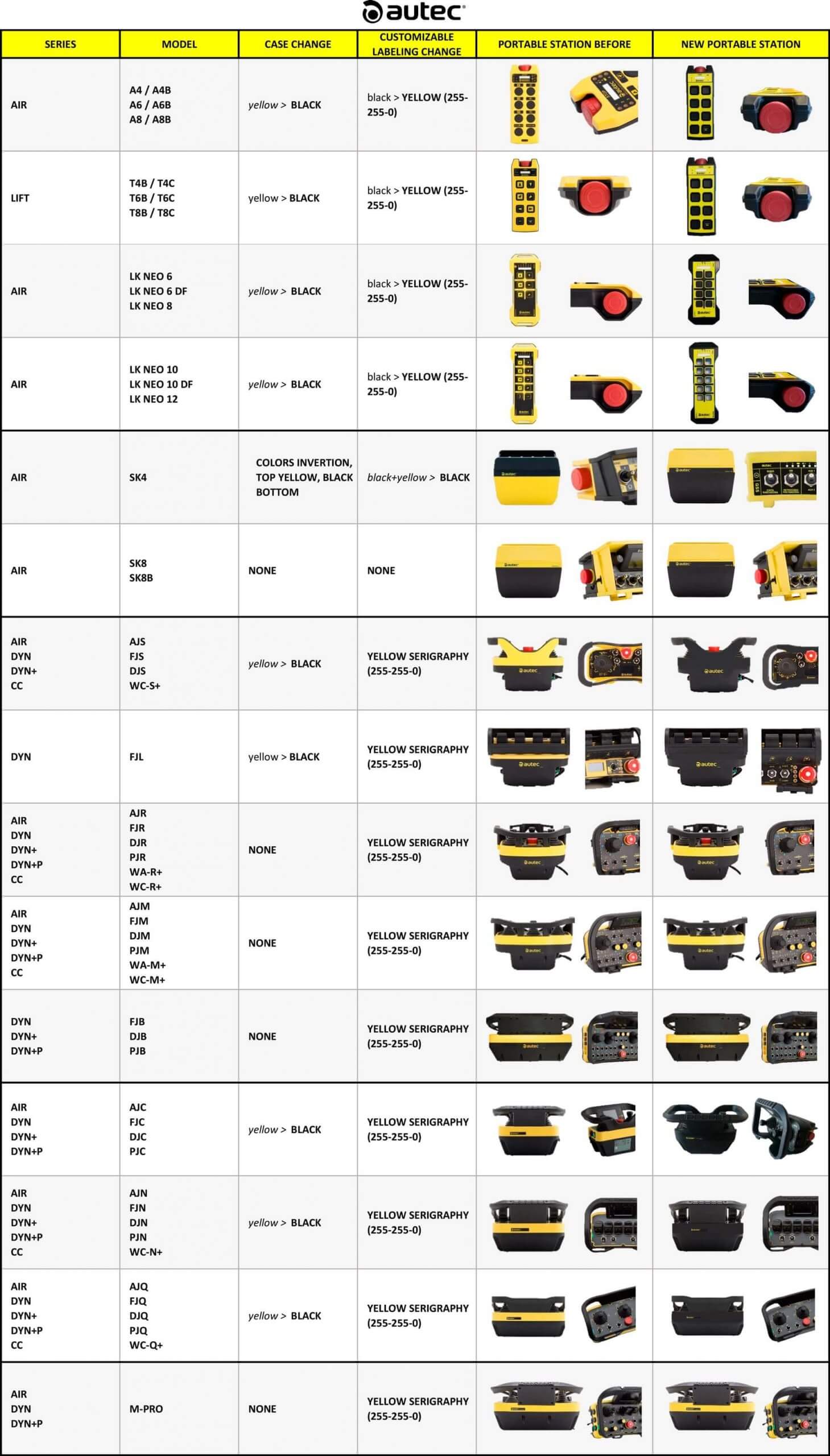 Improve your Crosby Airpes lifting equipment with AUTEC cableless control systems
Crosby Airpes can install AUTEC devices in all its lifting solutions from any sector (construction, material handling, intralogistics, steel sector, wind energy sector, etc.).
Vision systems
Function pushbuttons
Radio remote controllers
Hoist receivers