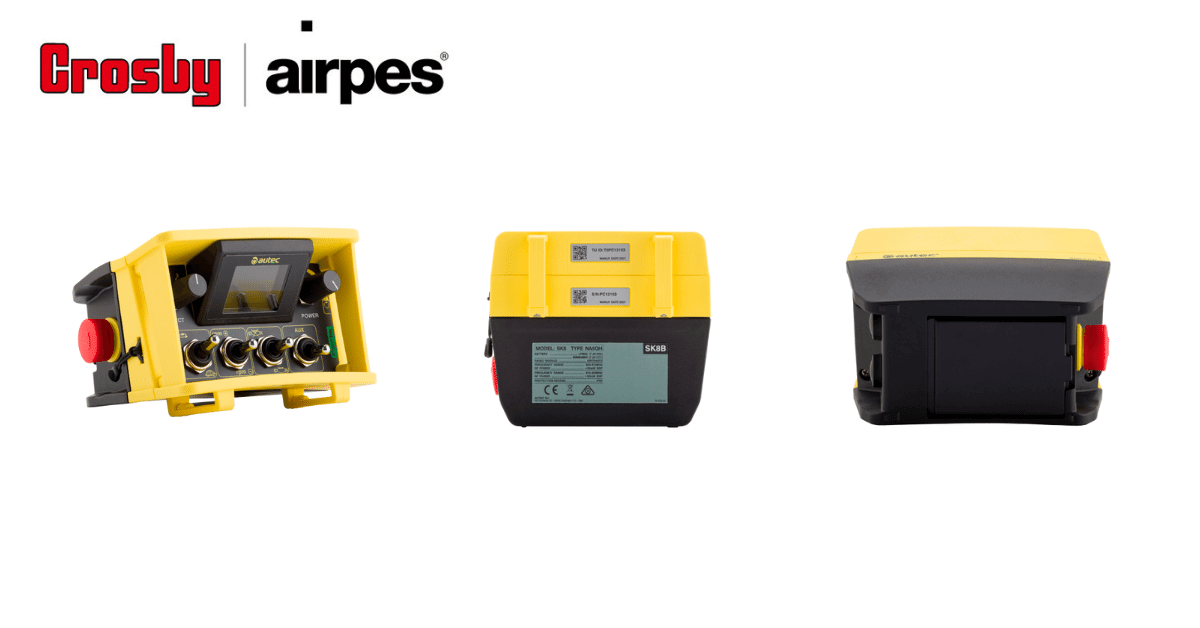 Crosby Airpes, as the official distributor from AUTEC in Spain and Portugal, presents to you the new portable station SK8B model. 
AUTEC offers safe and reliable industrial radio remote control perfect for working with the Crosby Airpes' high-quality lifting and handling equipment.
Features of the new SK8B portable station
The Sidekick SK8B portable station is safe, reliable, and compact, perfect for controlling your equipment.
AUTEC has conceived it for applications with a limited number of actuators.
Allows 8-panel actuators, or up to 6-panel actuators, with a 1.8″ color display.
Powered by an external lithium-ion battery.
This model uses dual-band 870 / 915 MHz radio frequencies while automatically searching for free channels in FHSS (Frequency Hopping Spread Spectrum) mode.
SK8B offers significant advantages
Stop performance up to PL e (EN ISO 13849-1) / SIL3 (IEC 62061).
An ergonomic, mechanically strong design using the extremely lightweight SK4 frame with an enlarged control panel.
A range of optional sensors that act if the portable station does not move, is angled, collides with something, or falls.
 IP65 protection degree against dust and water.
 A 1.8″ color display is now available for monitoring working parameters and the machine status.
Mechanical protection of actuators from involuntary activation is on every side.
Usable with any AIR-series base station equipped with FHSS radio, especially the DCRF13 model.
Technical information of the portable station Sidekick SK8B Series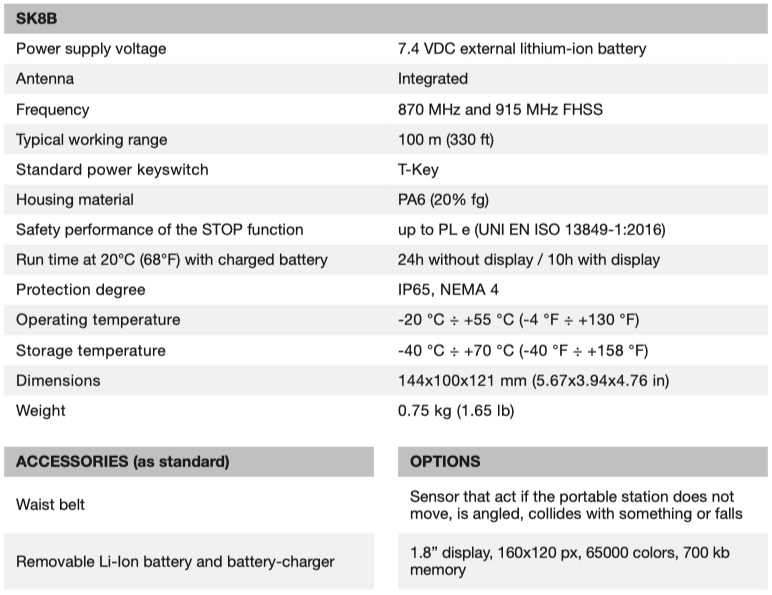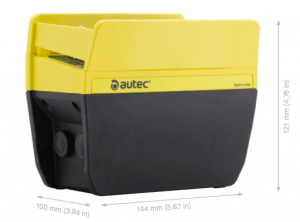 Improve your Crosby Airpes lifting equipment with AUTEC portable stations
We can install AUTEC devices in any Crosby Airpes lifting solution, mobile or fixed machines from any sector (construction, material handling, intralogistics, steel sector, wind energy sector, etc.).
Vision systems
Function pushbuttons
Radio remote controllers
Hoist receivers
You may be interested in: Airpes presents the new side function pushbuttons for AUTEC's Air series portable stations