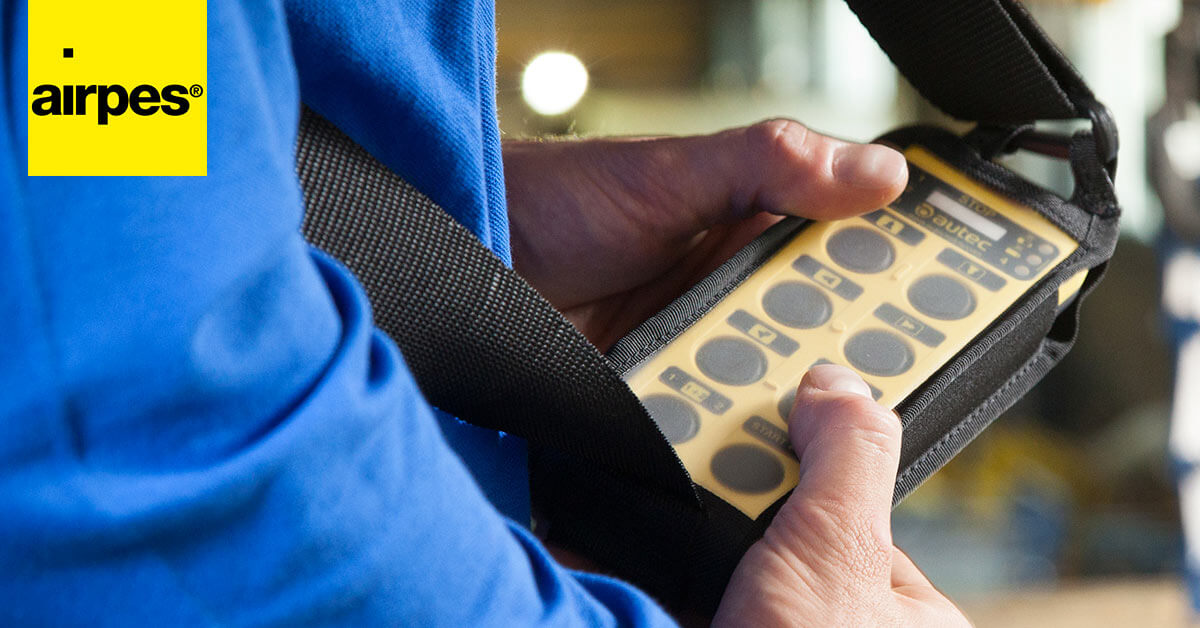 Airpes is the official distributor from AUTEC in Spain and Portugal, and we are glad to present AUTEC's new side function pushbuttons series.
Starting this month, AUTEC's Air Series portable stations LK NEO and AUTEC's belt portable stations Compact and Curve will be equipped with the new PB series side function pushbuttons. Discover all its advantages and features next.
Advantages of the new PB series pushbuttons
PB series pushbuttons feature important technical advantages, including:
Designed specifically for portable units and available in two versions: ø 12 mm and ø 16 mm
Working life of at least 1 million cycles
Rubber finish ensuring sensitivity and grip
Integrated design to protect from dust and dirt
IP65 water protection
Fast electrical connection via connector
Command icons can be applied on ø 16 mm pushbuttons for immediate identification of their functions.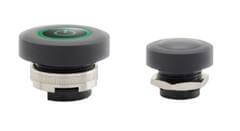 Features of the new PB series pushbuttons
AUTEC's LK NEO is equipped with the ø 12 mm version pushbuttons.
PB-12 ► MAIN MECHANICAL FEATURES
Travel (nominal)
0.5 mm
Operating force (nominal)
9 N (mod. PB-12 13-CNS)

10 N (mod. PB-12 13-BNS)

Tightening torque (mounting nut)
1.1 Nm
Break torque
> 1.7 Nm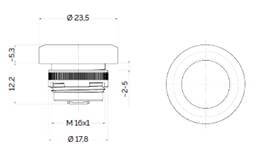 AUTEC's Compact and Curve are equipped with the ø 16 mm version pushbuttons.
PB-16 ► MAIN MECHANICAL FEATURES
Travel (nominal)
0.6 mm
Operating force (nominal)
10 N (mod. PB-16 13-BNS)

12 N (mod. PB-16 13-ANS)

Tightening torque (mounting nut)
1.1 Nm
Break torque
> 2 Nm