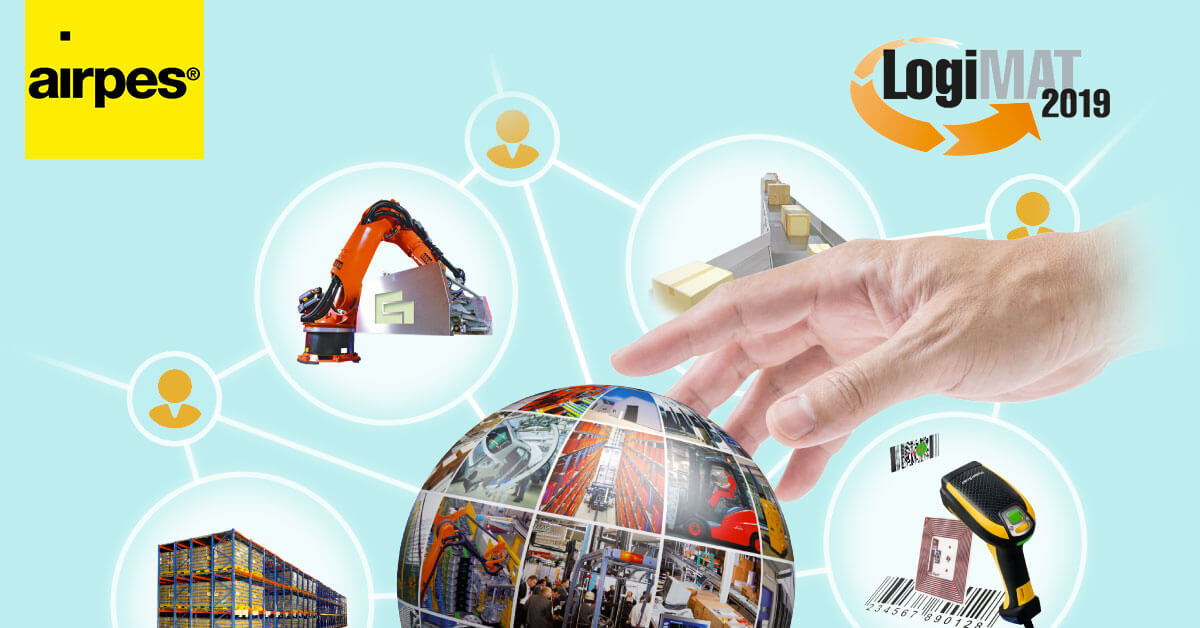 LogiMAT, the International Trade Fair for Intralogistics Solutions and Process Management, is the biggest annual intralogistics exhibition in Europe. Is with no doubt the leading international trade fair providing a comprehensive market overview and innovations and competent knowledge-transfer between customers and clients.
How can companies best manage their materials in the future efficiently and securely?
How can departments like operation, production and resource planning can be assisted by intelligent robots and better systems in order to optimise the workplace?
---
Meet Airpes at LogiMAT Stuttgart (Germany) – 19-21 February 2019
Markets change fast and companies require new, flexible, innovative and more intelligent logistics and processes. This continuous change require as well to be more and more specialized in what you are doing and do it at your best. There are many products and solutions that can optimize and give you solutions to your internal processes and production bottlenecks.
Where will we be: Booth 7.F48
LogiMAT provides those companies searching for the most innovative solutions a space where all the specialists can meet. LogiMAT is the space where all over the world exhibitors showcase innovative technologies, solutions, products and systems for the optimization and reducing the cost in logistic processes.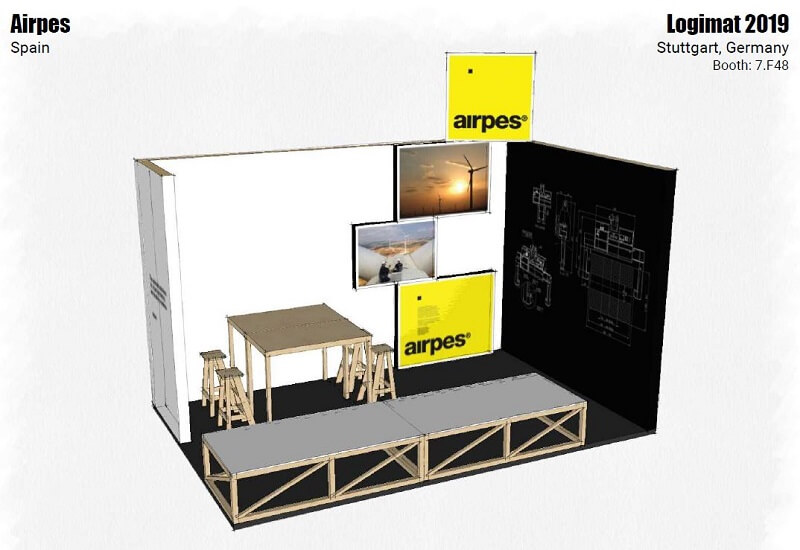 ---
Added-Value Event
LogiMAT is for those companies looking for something else than a standard and individualised product, just like Airpes has been doing for many years.
Airpes: new generation of handling solutions
Digitalisation, interconnectivity, artificial intelligence, faster machines and lighter components are the key of the digital industrial revolution we are living at the moment. In Airpes we design smart and autonomous handling systems for improving your productivity and create added-value to your company. Come and visit us at LogiMAT and let us show you what we can do for your company.