On demand solution for VESTAS
The latest on demand solution designed by Airpes has been for the company Vestas, with the design and manufacture of a lifting system for moving wind turbine blades.
Moving wind turbine blades
Preparing the shipments of their wind turbine blades, Vestas found the need to improve productivity and a more quick and effective, with better security, way to carry out their project.
Wind turbine blades are produced in the plant of the company, but its preparation for shipment are made outside, so they had to transport them and move them safely and efficiently.
Airpe proposed the design and construction of a type lattice lifting equipment. 4 adjustable winches are responsible for lifting and turning moves while an integrated reachstacker includes an electro hydraulic control.
Features of our lifting equipment
The lifting equipment includes a touch screen installed in the cockpit to control all security elements:
* Angle
* Wind load information
* Signal video cameras
Improvement of productivity at work
The main goals for this on demand solution were to find a safer and quicker way to increase productivity at work, and we achieved that with our lifting equipment.
If you need to improve the way you work, or you want to work faster and safer, we, at Airpes, can help you. We assist you, listen to you and together we'll find the best system for you.
We will design, manufacture and test the lifting, weighing or handling system. Contact us and request a quote right now.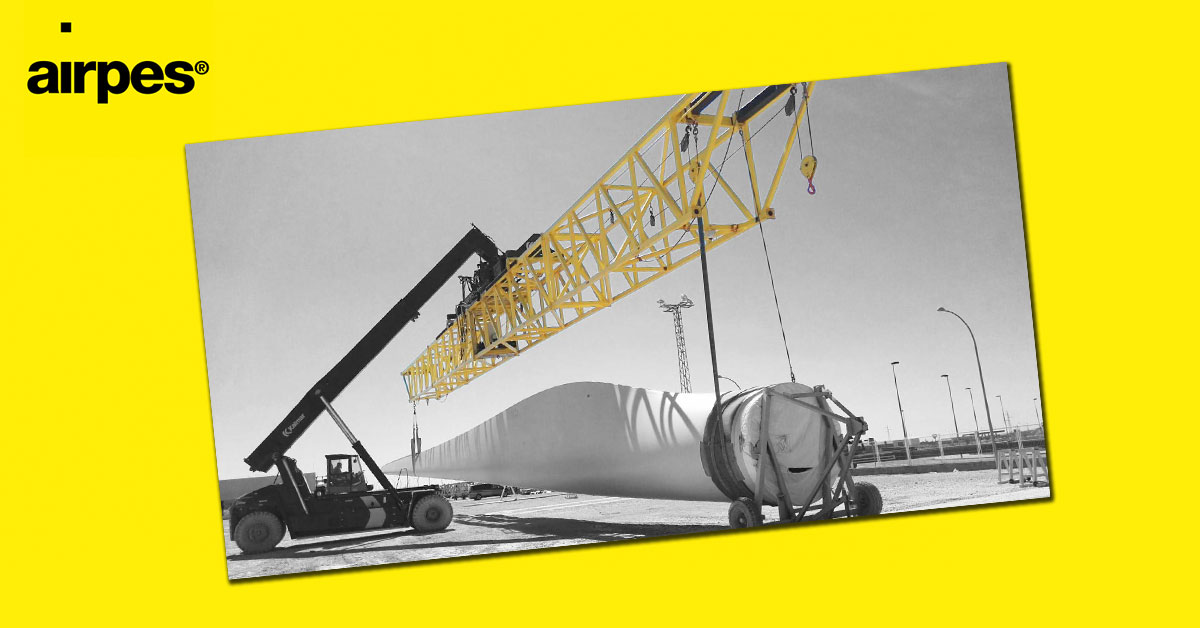 .