Airpes, experts in handling solutions for the wind energy
Our technical experts design special systems, offering customers customized solutions, with specific control functions or simply different working paths, according to your specifications.
Our goal: to solve your needs. We are people who work with people and we know the importance of being efficient and fast.
We design, manufacture, deliver and maintain customized solutions for special lifting and transport tasks in the wind energy industry. We develop each of our projects to meet the specific needs of our customers.
If you require our personal assistance for the observation and correction of the installation, Airpes is there for you. Regardless of whether night falls too soon or not.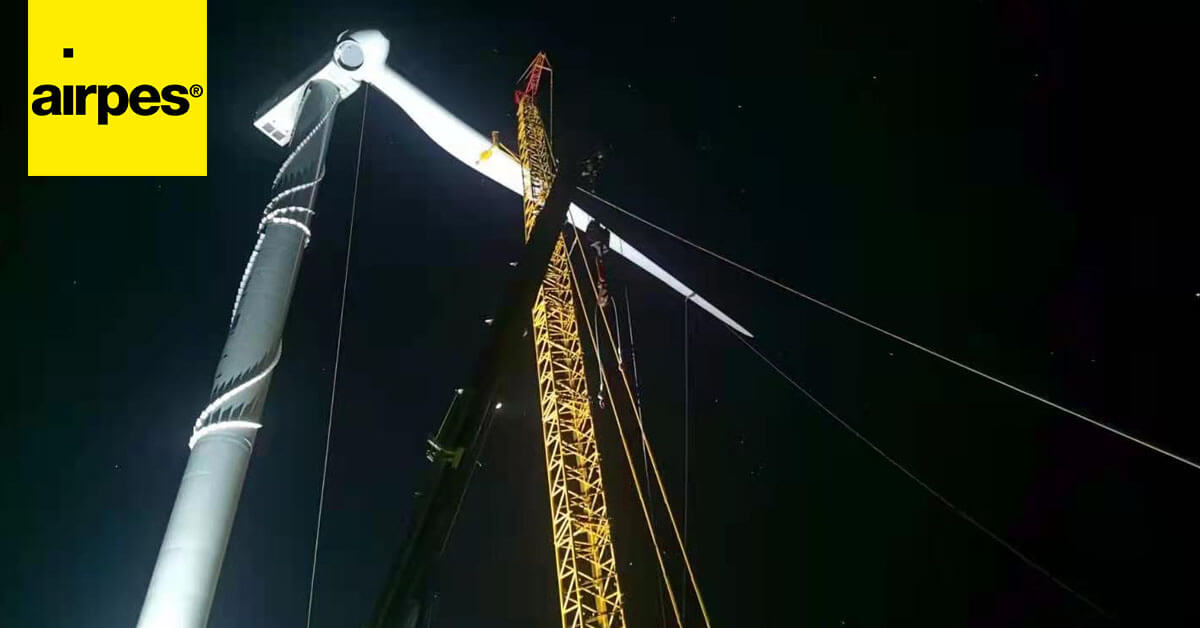 Image: Installation of blades in a wind farm
Airpes solutions cover all stages of an offshore or onshore project, from initial specifications to on-site training.
We have been working for the wind industry since 2003. We develop each project with the same dedication and methodology. There is only one difference between them: the number of qualified people involved over time.
This philosophy allows us to reduce the cost of the project without reducing the quality.
Airpes' goal is to achieve a complete integration of all activities related to equipment manufacturing. This reduces development time and increases the performance and reliability of our solutions.
Learn more: All about Airpes wind energy equipment
We are here for you. Contact us if you have questions, suggestions, if you are interested in receiving a proposal… We assist you, advise you and work with your internal team to find the best solution to your needs in handling, lifting and weighing.