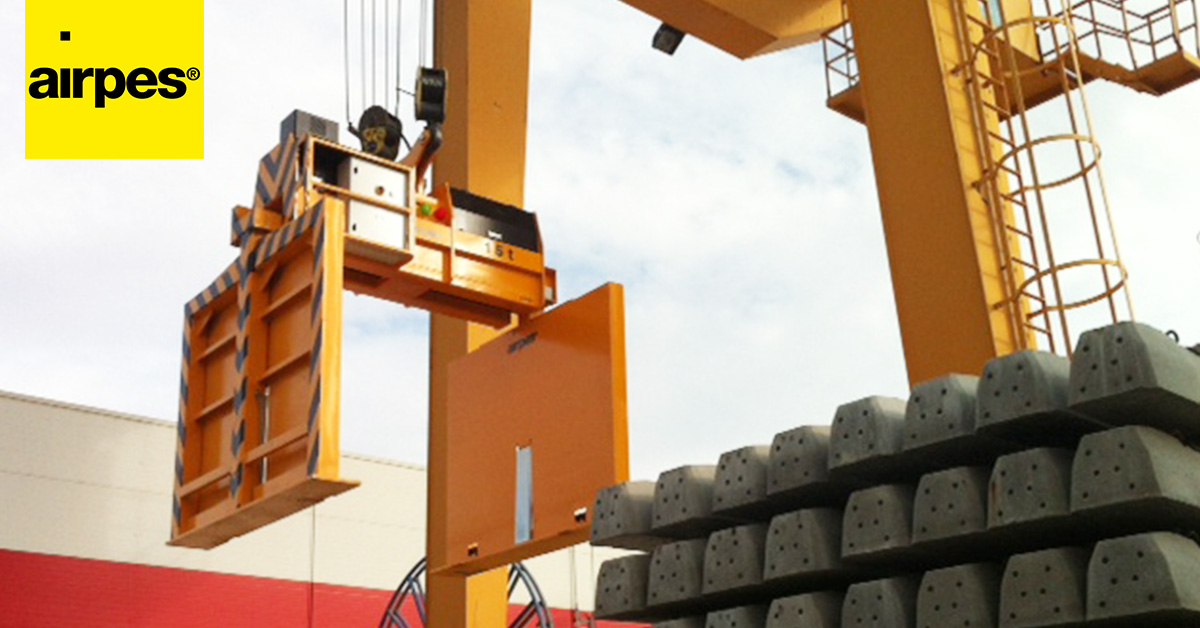 Today we want to talk about one of our on demand solutions made last year for one of our customers, the company Antrasa.
Antrasa, experts in railway lines
Antrasa is a Spanish company the develops and manufactures concrete sleepers for railway lines. This 2017 they turn 10 and in spite of its youth, Antrasa is becoming a company of relevance in their sector.
Antrasa is commited to high quality controls as well as the latest technology in all of its procedures. For that reason, they formed team with Airpes being able to design functional systems to move their railroad sleepers in a safe and efficient way.
Tong for handling of train track sleepers
Antrasa needed a tong that would allow them to lift and move the parts of the sleepers for a correct and safe placement. They contacted Airpes and, together, analyzed the situation. The took into account all the factors when designing an on demand solution to ensure the safety and to improve the efficiency of the process.
Contact Airpes for your projects
At Airpes we work really hard to find the best solution to your needs. Contact us, meet us and tell us your situation. We will advise you and design, manufacture and test the handling or weighing system that best fits your company. Tell us about your project and we will work to make it as efficient as possible, in the safest way.