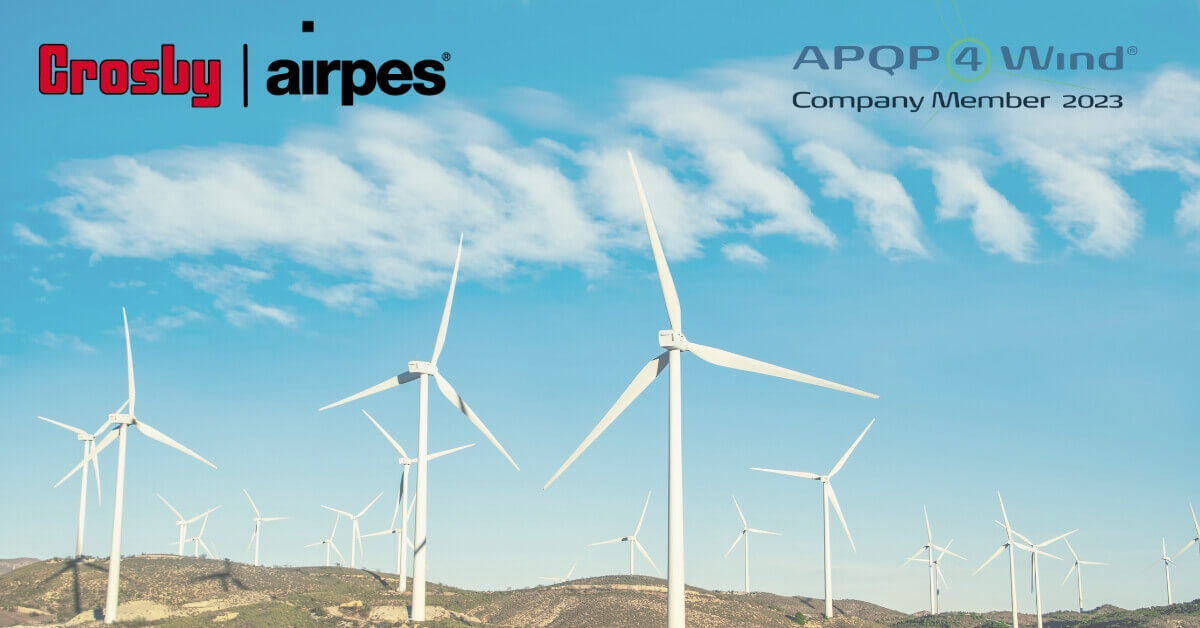 2023 comes with good news for our company. Crosby Airpes begins its membership in APQP4Wind to further improve its wind projects.
This non-profit organization was founded by the world's best known wind turbine manufacturers and suppliers. Their goal is to reduce the levelized cost of energy within the wind industry.
They have a manual that for all the companies that work in this sector gives us the possibility to offer the final customer a better service in a simple and effective way.
Where does the name APQP4Wind come from?
The first part of its name "APQP" is a well-known concept within the automotive industry and has been the consequence of quality improvement at manufacturers and suppliers for decades.
Advanced Quality Planning is a methodology for developing products and services. The intention is to facilitate communication between all parties involved in a project: suppliers and customer.
This concept is known as a process of managing projects more efficiently, allowing to reach delivery deadlines while complying with the preset conditions.
The general idea is to carry out a project in an efficient way, working with a multidisciplinary team and keeping a fluid communication to obtain a good final result. The interconnection of all the parts that integrate a company is essential to obtain good results.
All the information about APQP4Wind organization
In 2014 the idea for this project was born. Its vision is based on being the quality assurance methodology used within the wind industry to the customer.
Communication within an organization is their value proposition. APQP4Wind a method to organize the relationship between the responsible parties within a project.
The mission that describes the foundation is to achieve to provide standards, tools and methods for global wind energy. To work on the collaboration between the different parties that form the wind energy sector and the possibility of improving a quality environment, minimizing risk and cost.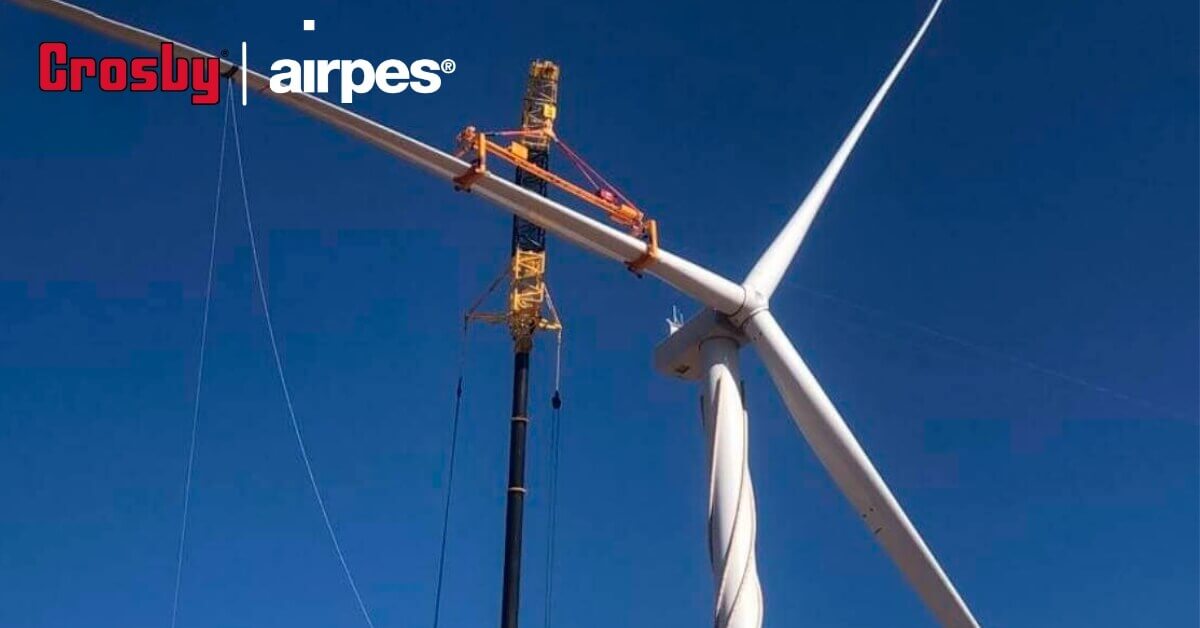 Crosby Airpes and its wind energy projects
At Crosby Airpes we have been working for the wind industry since 2003. Our philosophy, which includes a large number of qualified people involved along the time, allows us to reduce costs while maintaining quality.
As with all projects, we design, manufacture, deliver and maintain customized solutions for our customers.
Wind membership: APQ4Wind and Crosby Airpes
Being a member of this foundation is of great value for the different companies working in the wind energy sector. We highlight the following benefits:
– Preventive approach to quality
– Moving from quality control to quality assurance
– Enables maturing of the supplier base globally
– Supports standardization and simplification of processes to reduce time to market and increase efficiency
– Full end-to-end calibration of the use and meaning of the APQP4Wind vocabulary
Looking for assistance in the wind industry?
If you are looking for a reliable partner for wind industry equipment, trust Crosby Airpes as your best option.
Contact us for more information in our contact page.