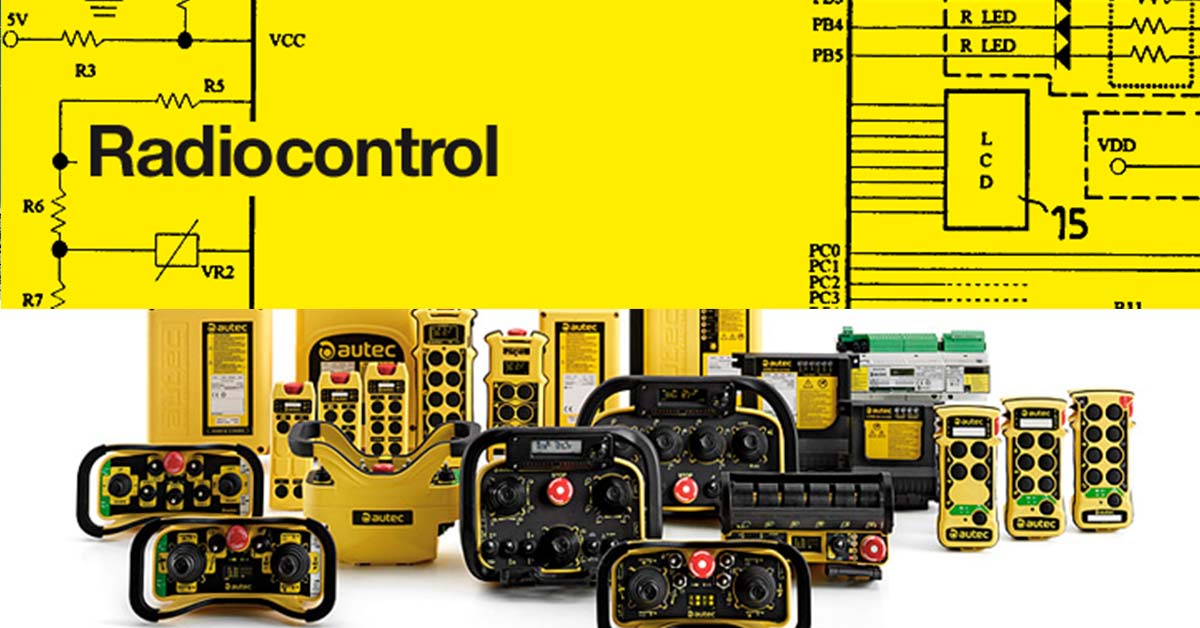 AUTEC designs radio industrial remote controls and systems for any overhead industrial cranes, lifting equipment, logistics, construction…
Airpes is a specialist in installing and adapting industrial radio control systems from the renowned manufacturer AUTEC to any crane or lifting system.
Remote Control: the best upgrade for any crane or lifting system
Improve your productivity, speed of movement and control of your machinery installing a wireless control system to it. We can install an AUTEC remote control system to a new lifting equipment or adapt it to an existing overhead crane. In any case we will help you
A transmitter for remote control of your cranes not only will allow to control your crane form the distance but also receive information -weight, temperature, ID code of the item…- from the load.
We are an official Autec distributor since 2003 through our own worldwide network.
Since 1986 Autec has designed, manufactured and delivered wireless control systems specifically for safety applications. They have a wide variety of controls, with only buttons, with joysticks or with both buttons and joysticks so the machinery can perform many functions. It will allow the crane or hoist to perform the exact series of movements the customer needs from it.
Innovative design, robustness, safety and reliability have always been the hallmarks of our radio remote controls, which are used in countless applications like:
Industrial overhead cranes
Truck mounted and construction cranes
Elevating work platforms for the lifting of material and personnel
Construction and maintenance machinery
Factory automation
Machines and systems for logistics and manufacturing processes.
To check out the complete wireless control systems we install you may visit Autec's website. If you need any help or assistance for a new industrial crane remote control system, contact us and request a quote, we will assist you and help you fin the best safety remote control for you.
Where to install an industrial remote control system?
Here are some examples of lifting devices where we can install an industrial crane remote control system: