SCISSOR LIFTING TONGS
September 22, 2020

Scissor lifting tongs are designed and manufactured by Airpes to lift and handle different types of loads. Our slab lifting tongs capture the load and lift it safely to wherever you need.
We design and engineer scissor lifting tongs in all sizes and capacities, adapting to your company's needs and adapting the machine to your current crane and hoist installation and capacity.
We design two types of slab lifting tongs:
1 – Mechanical scissor lifting tongs
2 – Electrical scissor lifting tongs.
Important: take into account that there are different scissor lifting tong designs depending on the number of hooks your crane has. We can design slab lifting tongs with more or less clamps depending on your current lifting equipment.
Scissor lifting tongs
Airpes' scissor lifting tongs (or slab lifting tongs) are manufactured and designed with the most stringent standards for heavy-duty lifting. This device will allow you lifting any type of pipe or beam of any material: steel, concrete…
Can be built in all sizes and capacities
They can be mechanical or electrical powered
Scissor type clamps can be designed for one or two hooks
They can support extra features and gear
Easy to maintain
Our scissor lifting tongs are one of our most demanded lifting devices with a wide range of applications. The clamp will work in any conditions and will service you for a long time: it is a low maintenance machine that will work perfectly in high service factor plants.
100% personalized to your needs
We design and adapt any scissor lifting tong to allow you to perform any job. We can design scissors lifting tongs of any capacity and size.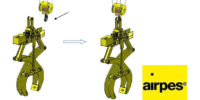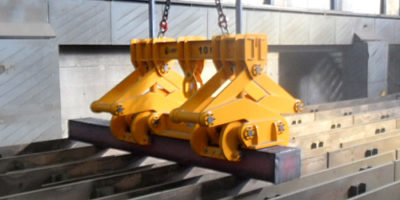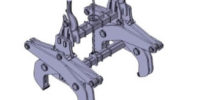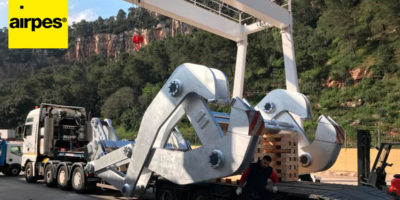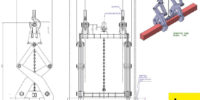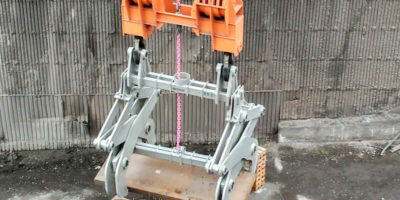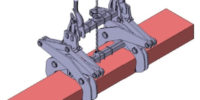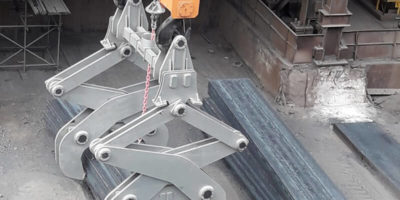 Scissor lifting tongs benefits
Airpes can also design scissor slab tongs for lifting hot slabs, perfect for working in the siderurgical industry. As well they can be built with the ability to work in dusty environments and virtually we can adapt the design to any kind of industrial sector. Our slab lifting tongs are durable and easily maintainable.
Slab lifting tongs: adaptations and custom designs
We can adapt every single slab lifting tong to every project. It can have extra features like:
Integrated weighing capacity. We can add a scale to the design so you can control the weight while lifting the beam
Stock control capacity. It can control the stock it comes in/out the warehouse for a quick and easy control
Load limiter. With this feature, you will increase safety and avoid damages to the clamps, crane, hoist or structure
Radio Control. Increase the support and the information you get from the lifter sending the information you need via radio.
Rotation Capacity. Will allow you to not only move in vertical but to rotate the load 360º
Extra Safety. You can add extra safety features to your scissor lifting tongs like special painting, protection pads, loose wire control…
Sectors
Our scissor lifting tongs are specially designed to handle steel and aluminum slabs and beams. The grip can be adapted depending on the material to be lifted. Scissor lifting tongs are a clue machine in all kinds of sectors.
We have installed scissor lifting tongs for companies working in:
Construction
Siderurgical
Aviation
Companies working with coils

Related solutions
If you are checking our scissor lifting tongs you may also be interested in these other products: