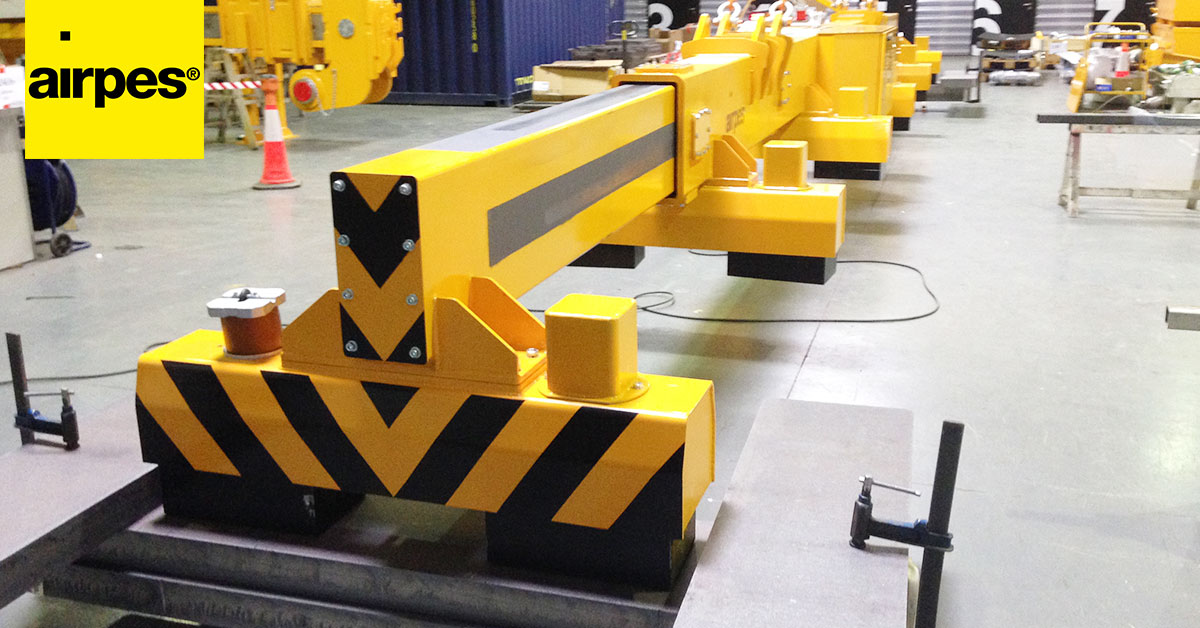 At Airpes we work closely with our clients to find the solution that fits best their company's needs. We have years of experience in the steel sector, and that is why we want to talk about some of our on demand solutions within this field.
Airpes' handling projects for the steel sector

A few years ago we designed and manufactured an electromagnet system following Rail Slider's needs. They started offering transit services for packages between 6 and 24 meters long. They needed a safer system so they asked us to design a brand new equipment.
They multiplied their production by 5 with a safer system that had no risk of damaging their loads.

In this case, we designed 2 beams equipped with vacuum systems for a UK fabricator. This equipment was composed of 64 suction pads to ensure a correct positioning and grip for a safe transport.
The transportation process increased using the suction cups, much better than the previous method.

We also designed, manufactured and tested a transfer car for one of our clients. They needed a safe way to move their coils around the factory. We faced two difficulties: 4% ramps and train rails in some areas.
In the end, the time of operations was reduced by 60%.
Whether you work in the steel sector or not, we can help you and your company. Let's have a meeting, tell us about your projects and we will work on finding the solution that you need, designing, manufacturing and testing it before we deliver it to you. Contact us and request a quote.