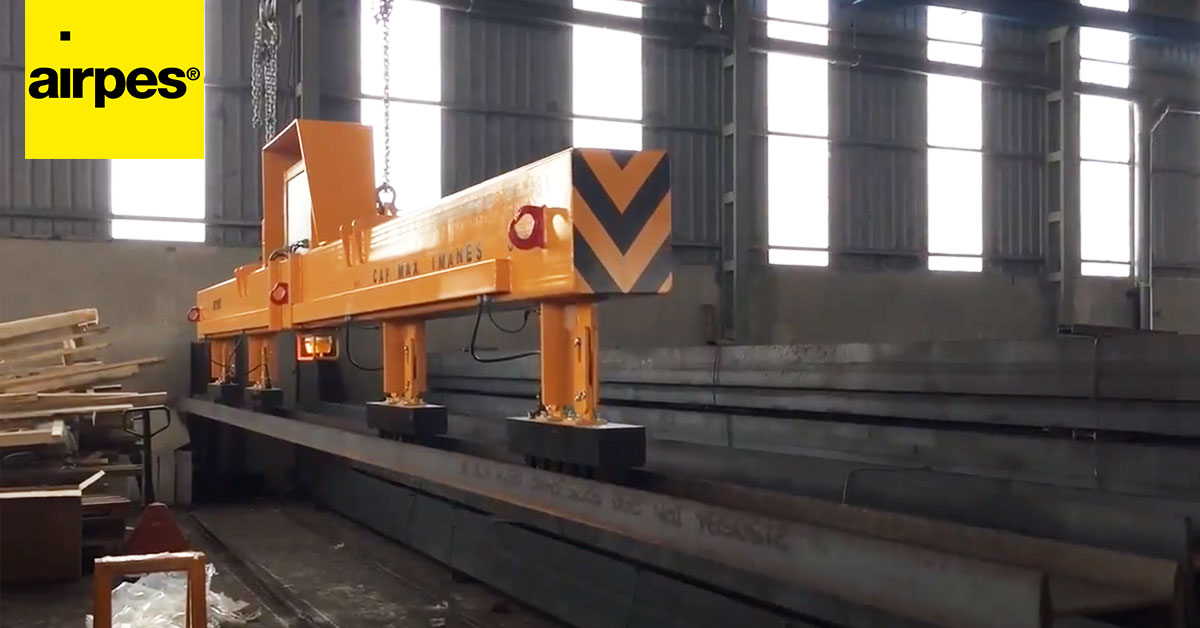 An electropermanent magnet, the key to a safe lifting
Today we bring you a new video that shows how our permanent electromagnet works when lifting beams and moving them safely to another position.
Airpes' electropermanent magnets ensure a firm grip at various points on the material to be lifted, in this case the beams, and provide maximum efficiency to do it much faster and smoother.
Airpes' new electropermanent magnet video
In this video you can see how the permanent electromagnet takes the beams from the side and moves them to the other end of the room without any setbacks.
Electropermanent magnets for the steel sector
Our electromagnets work in various sectors and with different types of products to lift. Another of the most common materials transported are steel plates. In this case, we also can count on electromagnets that lift these plates quickly and safely.
Our lifting systems are TÜV certified, which ensures that all our products comply with all the strictest safety and quality regulations of the European Union. Our work will help you save time and make your projects as safe as possible.
We also have our own test bench, where we test all our lifting systems.
Permanent electromagnet for steel plates
Contact us for your new electropermanent magnet
At Airpes we work hard to offer you real, safe and efficient solutions. We want to help you improve your work process with maximum safety and the best results.
In addition to our permanent electromagnets, we design, manufacture and test on demand lifting solutions. Contact us so that together we can find the solution that best suits your needs.