Meet us in Hannover for CeMAT 2016
In less than two weeks Airpes will join this year's CeMAT, the world leading trade fair for intralogistics and supply chain management.
From May 31st to June 3rd, we will showcase our products and services in Hannover, and also take this opportunity to discuss the status of the industry, the challenges and trends of the sector.
Find Airpes at CeMAT 2016
This year you'll be able to find us on Hall 27, Stand K58.
Check out our exact location on this map so you won't miss us (click to see the full map).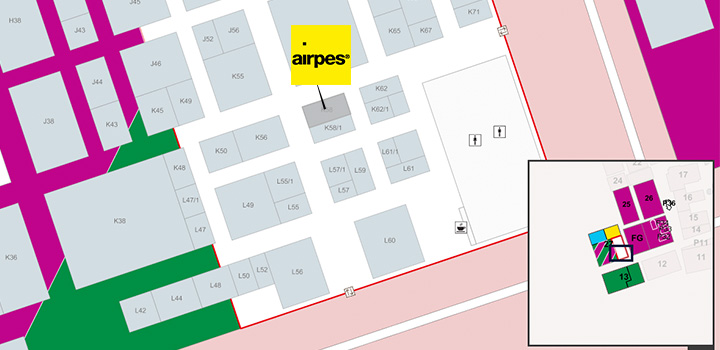 Smart supply chain solutions, this year's theme
In 2016, CeMAT's theme is smart supply chain solutions. We've always been aware that on demand solutions are the way to go, and that smart solutions are the future in intralogistics.
The focus of the 2016 edition of CeMAT is finding ways to integrate services and projects, making the job easier for manufacturers and customers, and improving the way we work with the Cloud and the Big Data.
We, at Airpes, know how important new technologies are, and that is why we have Black Box, our smartphone app, or Eagle, the brain to your industrial crane.
Airpes' lifting equipment at CeMAT 2016
Airpes will show their handling and weighing equipment. We design, manufacture and test our lifting equipment and also offer on demand solutions according to our customer's needs.
Join us on CeMAT 2016 from May 31 to June 3, Hall 27, Stand K58.