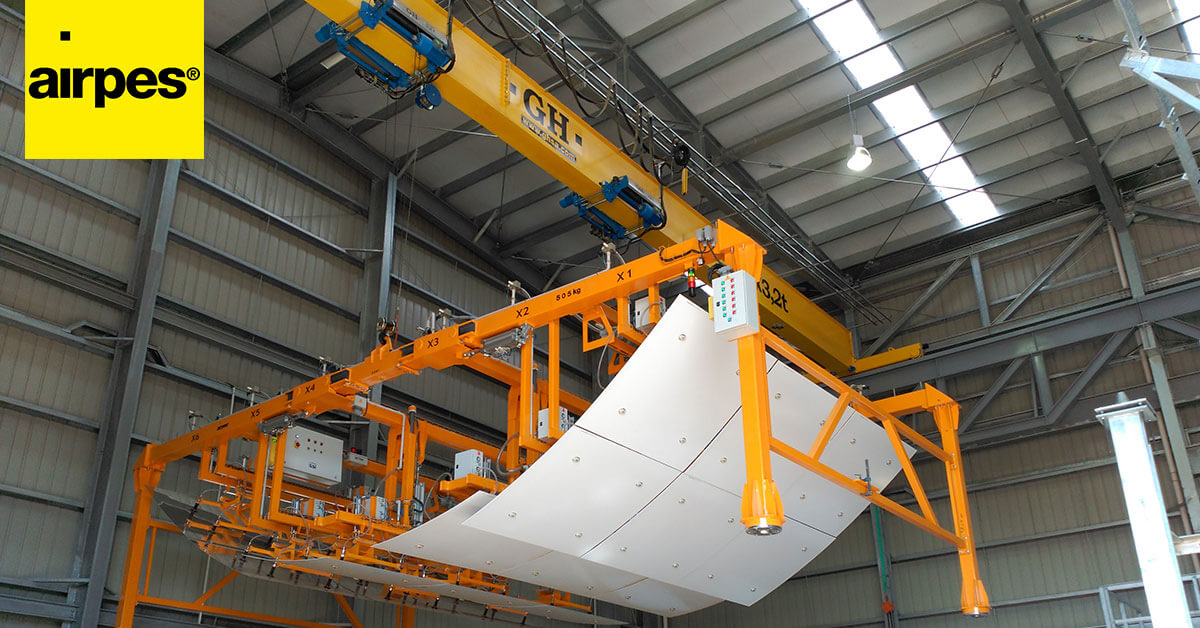 Vacuum sheet lifters allow any type of flat material with a smooth surface to be handled by vacuum systems. In Airpes we have wide experience in the design of lifting beams adjusted to the exact needs of each client, so the design of a lifting beam with vacuum cups is one of the options with which our team of engineers works.
---
Vacuum sheet lifters, advantages and disadvantages
At Airpes we have extensive experience in the design, manufacture and commissioning of all types of lifting systems for cranes and overhead cranes.
There is not an universal lifting system that works for every single situation, but each system (vacuum, magnetization, clamps, etc.) is better for a specific situation and type of material and worse for another.
Vacuum sheet lifters are just one more of the lifting and handling systems we offer.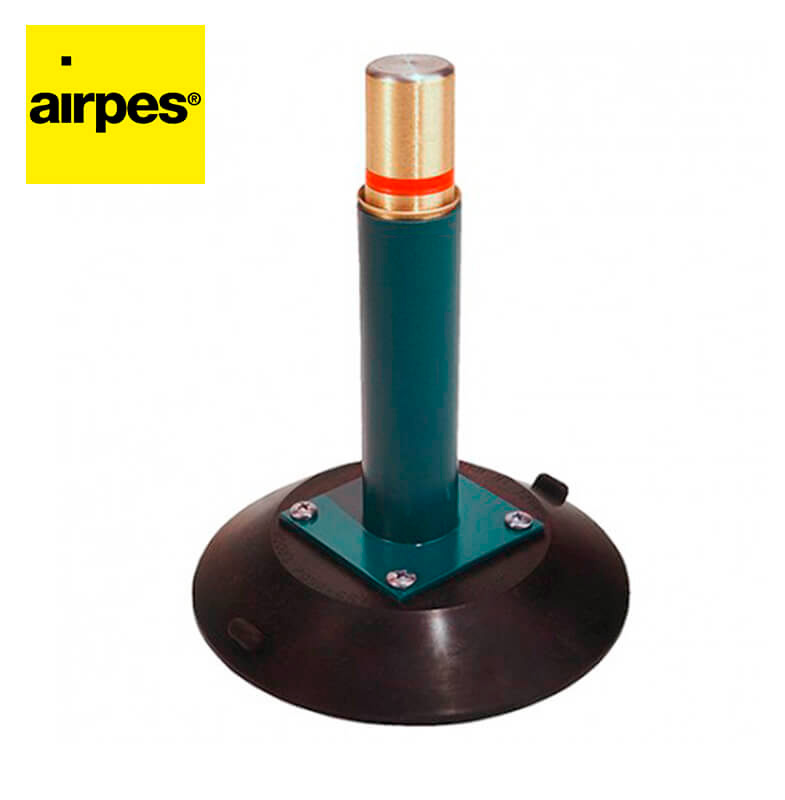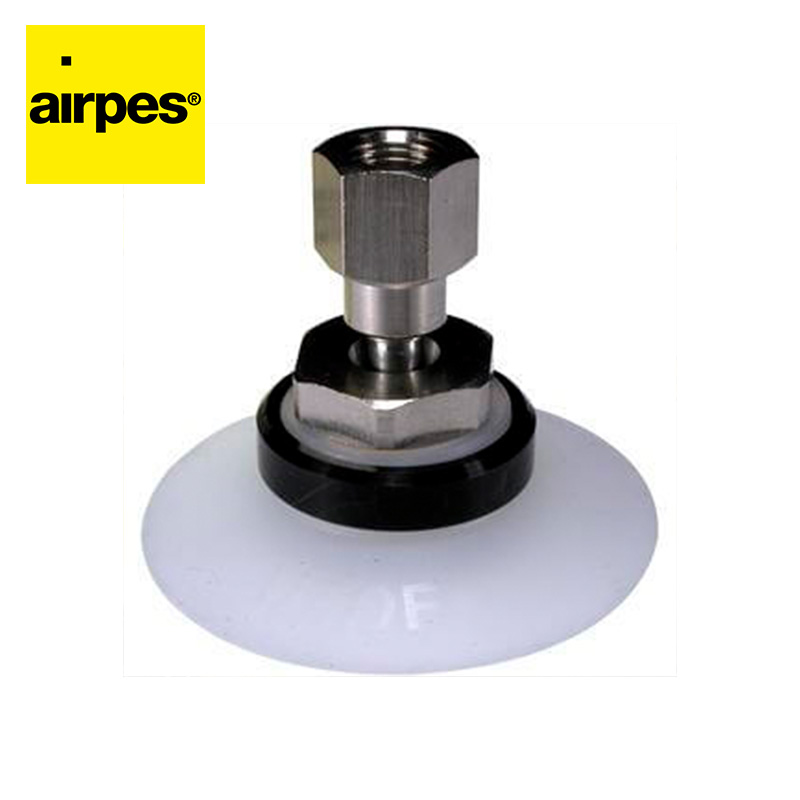 Images above: industrial vacuum cups of a vacuum sheet lifter
Advantages of vacuum sheet lifters
A vacuum sheet lifter offers several interesting advantages over other lifting systems. Let's take a look.
Easy to install
The installation and start-up of a vacuum sheet lifter is faster than other more complex systems that require specialized machinery.
Very economical replacements and spare parts
A vacuum sheet lifter system is built and designed using parts, components and materials that are easily found and can be quickly and easily replaced in case of deterioration or during maintenance.
Simpler servicings than other, more complex systems
Maintaining a vacuum sheet lifter system is quick and easy. The same team of mechanics and maintenance of your company can take care of it following the indications and actions that we mark in the manuals and technical factsheets of Airpes.
You can lift any material
Steel, plastic, glass, wood… No matter what type of material is involved, several types of material can be lifted with the same system without making radical changes in the installation and as long as the load meets the standards of weight, porosity and maximum measurements established during the design phase.
Disadvantages of vacuum lifters
A vacuum sheet lifter system will not be useful in some cases. Two examples of situations in which the use of vacuum sheet lifters is not recommended and it is better to use some other of our lifting systems are the following.
You can't lift heavy weights
Although the load offers flat, non-porous surfaces where a vacuum cup can stick firmly, sometimes these are pieces that weigh several tons. In these cases it is better to opt for magnetized systems if we are talking about metals, lifting tongs or scissor lifting tongs, or even sheet lifters.
They do not allow to elevate porous materials.
If the surface of the material is not smooth the vacuum pad cannot create the needed suction to lift the material. Again from Airpes we will look for that system that can lift the load and also adapts to the type of installation and crane of your company.
We installed a vacuum sheet lifter for a company in UK
This vacuum sheet lifter moves steel sheets