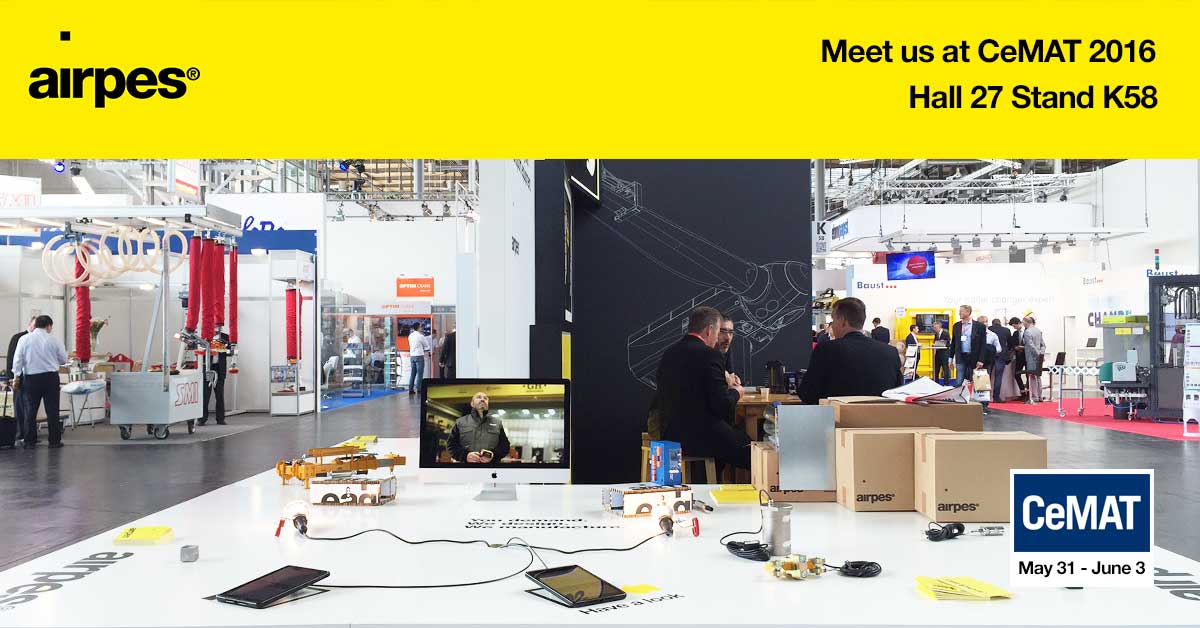 We are at CeMAT 2016 right now ¡Come visit us!
From today, May 31 to next Friday June 3, Airpes will be offering its handling and weighing products and services in Hannover, in CeMAT, the world leading trade fair for intralogistics and supply chain management.
Again, we show our commitment to the German market, a strategic spot in the industrial sector. It is a great opportunity to showcase our latest products like electronic limiter Eagle and also to discuss the industry, the challenges and trends of the sector.
Great opportunities in the industrial sector
We are meeting old and new friends, catching up and finding new ways to work together and make handling and weighing even more efficient. Our presence in this internationally renown industrial fair proves our support to evolve and get better at what we do.
If you are in Hannover, come visit us at CeMAT. You will find us at Hall 27, Stand K58: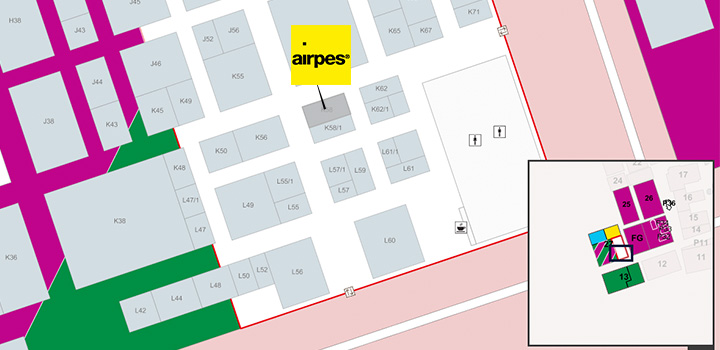 First pictures of CeMAT 2016
CeMAT 2016 started today and we already have our first pictures of the event. This is how our space looks like, so if you want to check on us, do not miss the yellow square. Come say hi, we will answer to any question you might have, and together we will find the best solution to your need.